"I Got a Picture"- Chris Jericho Details a Hilarious Encounter With Beatles Frontman Paul McCartney
Published 02/08/2021, 8:00 AM EST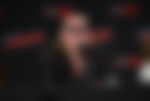 ---
---
Chris Jericho appeared in an interview with Dax Holt and Adam Glyn, and revealed the name of the celebrity who makes him nervous.
ADVERTISEMENT
Article continues below this ad
According to Jericho, Paul McCartney is a celebrity he continues to feel nervous around. During the conversation, he revealed an incident when he almost ambushed McCartney.
Jericho and his cousin attended the event where Paul was inducting Ringo. Neither of them had a ticket but made it to the floor because they had an inside contact.
ADVERTISEMENT
Article continues below this ad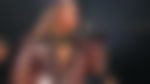 The AEW star wanted to meet Paul McCartney, and hence, pretended to walk through the area like he belonged there and ended up walking right behind McCartney.
"We ended up standing right behind Paul and Ringo and when the show was done, Paul started walking. So I started walking, kind of almost beside him… We finally just meet at the peak. Oh my goodness, what a coincidence.
"I didn't know what to say but I said 'listen I see you have your security guard leading you but you got no one behind you. So if any ninjas come, I got your back'. Alright, then I go 'high-five', so he gives me a high-five."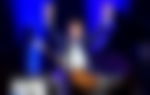 Chris Jericho had a second encounter with Paul McCartney
Later during the same day, Chris Jericho spotted McCartney eating with Joe Walsh. Some people had gathered around him during that time. Jericho wanted to help him out and approached him a second time. He told McCartney that if others were harassing him, he could help.
This is when Paul McCartney acknowledged Jericho.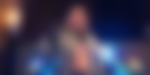 "He goes 'who are you?' He goes 'who are you man?', he goes 'are you a cameraman or are you a security guard, who are you?'. I'm just trying to help you out, he goes 'listen, if any ninjas come around, I'll let you know. Until then, just you know, I'll see you later."
ADVERTISEMENT
Article continues below this ad
This wasn't the ideal way that Jericho envisioned Paul McCartney remembering him, but he was ecstatic about the situation, regardless. In fact, he even managed to click a great photograph with McCartney.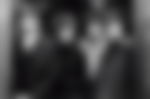 "We have a great picture of the back of his head and back of my head, so it counts. It's not our faces, but it counts like I got a picture."
ADVERTISEMENT
Article continues below this ad
As a fan, it's difficult to imagine a star like Chris Jericho being in awe of another celebrity. However, now we know that every star has their own fan-boy moment.