Everything You Need to Know About Chris Jericho's Rock Band Fozzy
Published 11/07/2020, 10:42 AM EST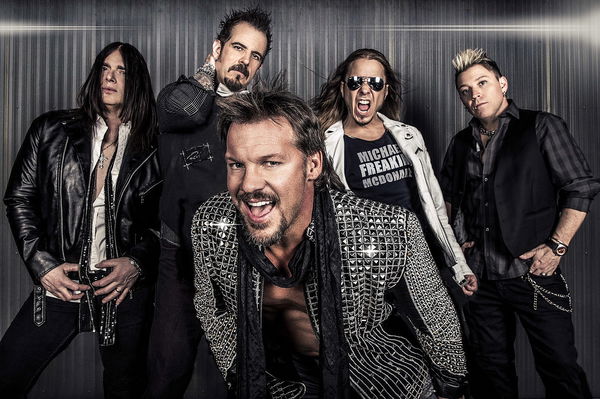 ---
---
Chris Jericho is a man of many talents and he is pretty much the best in all of them. Throughout his time as a professional wrestler, Jericho has been in and out of various promotions and has answered every call. However, one of the most interesting aspects of his life outside the ring comes in the firm of his band Fozzy.
ADVERTISEMENT
Article continues below this ad
Jericho has been in the band for over 20 years now and his involvement in it has even made him quit WWE to go on tour on more than one occasion. Many who are not interested in their genre may not know of them. 
ADVERTISEMENT
Article continues below this ad
Here, you can find out all about them and how the band came to be.
Formation
Chris Jericho met band founder Ward in a wrestling show in San Antonio, Texas during a wrestling show. The latter convinced Y2J to come to play for his band.
Initially a bit reluctant, Jericho soon agreed, but only as a part-timer. During the band's first show at the club "The Hanger", Fozzy played for the first time as Fozzy Osbourne.
This was a tribute to famous lead singer Ozzy Osbourne of the Foo Fighters. Jericho did not take part at first and just spectated. One year later, in 2000, Jericho became a permanent member of the band as its lead vocalist.
It was then that Y2J took up the band name of Mongoose McQueen. This character was not just a pen name but an actual gimmick. Using the skills learned from WWE, Jericho made his own character.
The funny part about this new personality was that it refused to acknowledge the existence of Chris Jericho in the real world. In interviews, while Fozzy was on tour, McQueen denied the fact that "Chris Jericho" was a person.
On the other hand, when asked about McQueen,  Chris Jericho would fully acknowledge his existence and would also throw in the fact that he was a huge fan of the frontman and the band.
Album History
Shortening its name to Fozzy, the band took up its very own fictional backstory. According to it, Fozzy was an experienced band that had seen dark days when their previous recording company had turned over.
Starting over, after losing 20 years' worth of music and original compositions to other bands, Fozzy looked to regain lost momentum. You can see Jericho explain the storyline himself in the video above from the 2 minute mark. With this open-ended storyline, Fozzy continued. 
The band released the album "Happenstance" in 2002 after the initial success of its self titled first album. Both releases contained covers of popular Rock bands like Twisted Sister, Iron Maiden, and Judas Priest.
Fozzy saw an escalation with the release of All that Remains in January 2005. Cameos and guest appearances from famous artists such as Bone Crusher, Zakk Wylde, and Myles Kennedy spiked sales.
Chris Jericho and Fozzy's singles were used as theme songs for PPVs
WWE decided to use the single "Enemy" form this album as the theme song for No Way Out in 2006. It was also used in a promo video for TNA Bound for Glory the same year.
After signing a record deal with Riot! Entertainment, Fozzy released its 4th album- "Chasing the Grail". "Martyr No More," the lead single, was used as the official theme song for WWE's Royal Rumble PPV in 2010.
Singing with Century Media Records in 2010, Fozzy released Sing and Bones. The single "Sandpaper" was used for the Hell in a Cell theme song that year. Jericho left WWE once more to head on tour with his band in 2012. 
A series of tour dates saw Fozzy and Jericho promote their new album "Do You Wanna Start a War?" from 2013 to 2016.  In 2017, Fozzy released "Judas" after a one year delay due to his return to WWE.
Chris Jericho and Fozzy saw a win with "Judas"
The single "Judas" was made the theme song of NXT TakeOver: Chicago.  The song went on to become a major hit for Fozzy. The single went on to peak at number 5 on the Billboard Mainstream Rock Songs chart. It also managed to cross 30 million views on YouTube.
Fozzy was supposed to release a new Album in 2020, name "2020". However, it has been pushed to next year due to the market fall as a result of the pandemic. The title was also changed due to the release date being pushed to 2021. Good times lie ahead for Fozzy as Chris Jericho pursues this Rockstar dream of his that just keeps giving.
Band Members
ADVERTISEMENT
Article continues below this ad
Chris Jericho

 

Lead Vocals
Rich Ward

Lead guitar, Backing Vocals, Keyboard, Programming

Frank "Bud" Fontsere
Drums, Backing Vocals
Billy Grey

 

Rhythm Guitar, Backing Vocals (Touring only)
Randy Drake

 

Bass, Backing Vocals
Paul Di Leo
Former Bassist
Sean Delson
Former Bassist
Fozzy Albums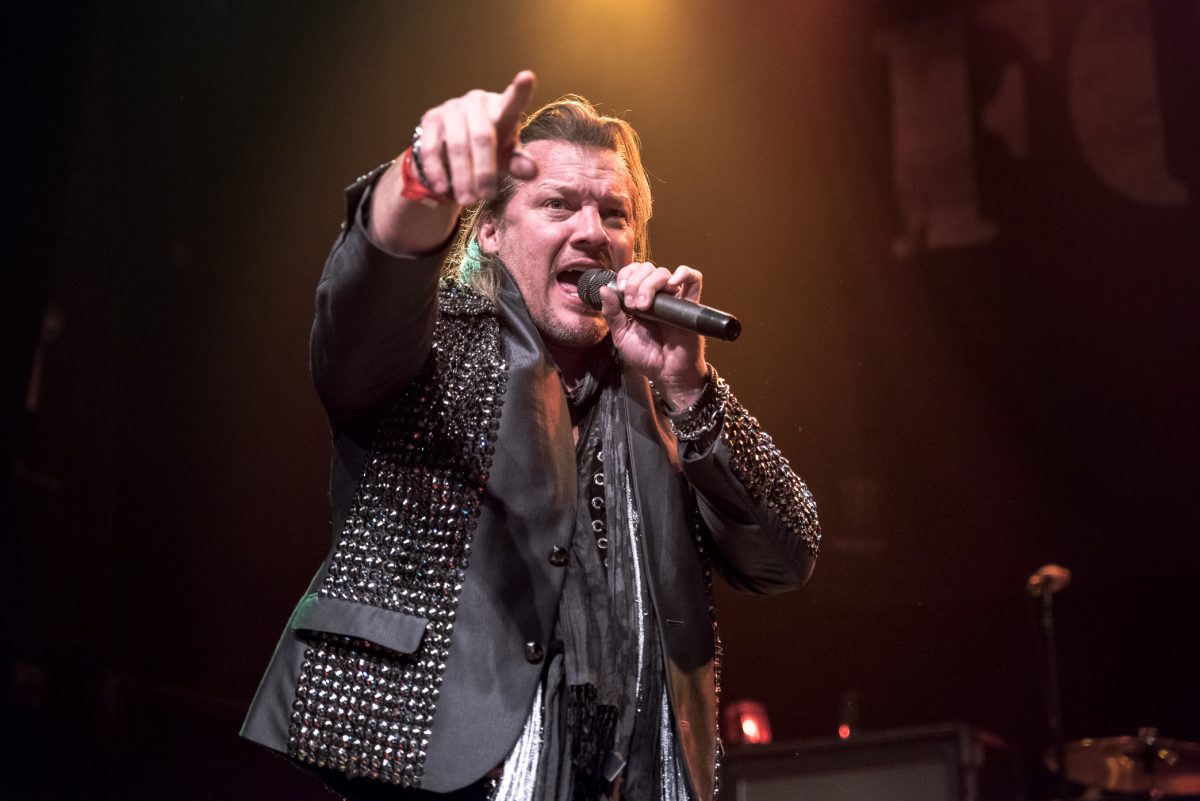 ADVERTISEMENT
Article continues below this ad
Album

 

Year
Fozzy

 

2000
Happenstance
2002
All That Remains
2005
Chasing the Grail
2010
Sin and Bones
2012
Do You Wanna Start a War
2014
Judas
2017