"It Was Comical"- WWE Hall of Famer Booker T Makes Fun of Huge AEW Botch at Revolution
Published 03/10/2021, 9:00 AM EST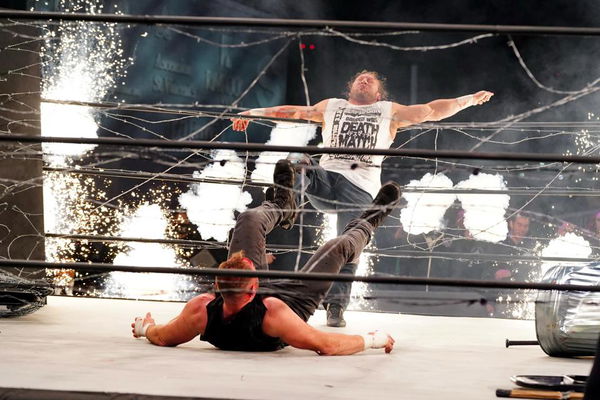 ---
---
AEW Revolution's highly anticipated Exploding Barbed Wire Deathmatch ended with one of the most disappointing finishes in the promotion's history. The ring explosion, expected to be something huge, barely breached the boundaries of a firecracker. 
ADVERTISEMENT
Article continues below this ad
Heavily criticized by thousands of fans, the spot was explained by Tony Khan as a product of Kenny Omega's bad craftsmanship. However, WWE Hall of Famer Booker T was having none of it. 
It's a shame this pyro fell so flat, because this was god tier storytelling and almost brought me to tears. Eddie Kingston and Jon Moxley delivered here. It's not their fault the tech didn't. #AEWRevolution pic.twitter.com/h0Mg8dR126

— ⌨️ Patches Chance 💖💜💙 (@patcheschance) March 8, 2021
ADVERTISEMENT
Article continues below this ad
He feels that AEW's overly ambitious attempt was destined to fail from its conception. Recalling his meeting with wrestling legend Sabu for the first time, all bloodied and cut from his hardcore fight, Booker is convinced that Superstars today couldn't do it the way it was done before. 
"Those matches man were made for those type of guys back then. I don't think those guys are made anymore. Am I saying the wrestlers are soft or anything like that? No! I'm not saying that," clarified Booker.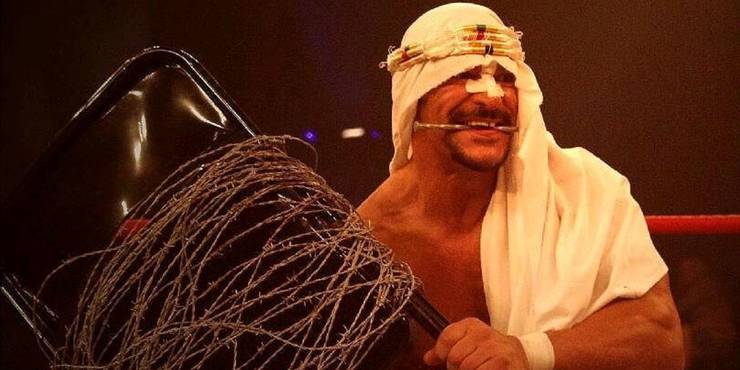 "But the mentality that those guys had going into those matches back then, and what they put into those Exploding Deathmatches, it was like watching Ben Hur.
"The way they did it back then, you can't do that. And I think that's what these guys were trying to do," said Booker. "It was a bomb, it bombed miserably in front of the world."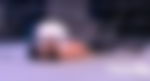 Booker T feels AEW should never have put itself on the spot
 The Hall of Famer feels that AEW should not have put itself on the spot like that, in which a lot of minds were fixed on everything turning out perfectly. 
"Don't put yourself in a situation like that ever again. And to blame it on Kenny Omega like Kenny Omega's a tech guy now?
"Just wonder, you know, who the tech guy was who put that thing together. Because the ending, the finale where the bomb was going up? It was almost, I would say almost, it was comical," stated the former World Heavyweight Champion.
Booker T believes that AEW had its head in the right place, but should never have tried to recreate a product of the past. He drew examples of how we can never recreate movies like Ben-Hur (1959) and The Ten Commandments (1956) today, the way they were made.
ADVERTISEMENT
Article continues below this ad
"It was a good thought, it was something cool to think about, but I don't think we should ever try to recreate that match ever again. That's just my opinion," concluded Booker. 
Maybe AEW was a bit too ambitious in their attempt. This disappointing finish will forever be in the hearts of fans. We are eager to see how the spot is explained storyline-wise on the next episode of Dynamite. 
ADVERTISEMENT
Article continues below this ad
MORE- WATCH: The Most Brutal Moments From the Kenny Omega vs Jon Moxley Deathmatch at AEW Revolution