"Nobody's Going to Watch It"- WWE Hall of Famer Eric Bischoff Slams AEW-Impact Wrestling Crossover
Published 04/30/2021, 1:46 PM EDT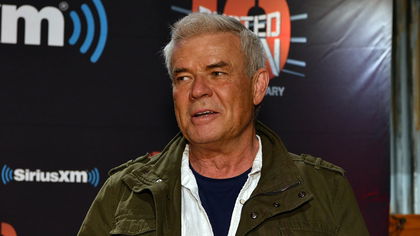 ---
---
Eric Bischoff was revelry inducted into the WWE Hall of Fame and is proudly carrying that honor in his stride, and the former WCW President is known for his profound knowledge of the business and its running. 
ADVERTISEMENT
Article continues below this ad
Bischoff is still keeping close tabs on everything going on in the Wrestling world, and contrary to popular opinion is not impressed by the huge collaboration going on between AEW and Impact Wrestling. 
ADVERTISEMENT
Article continues below this ad
"I don't watch the Impact product.  I just can't.  I'll just leave it at that.  Nobody does give a f*ck.  I guess it's presumably some kind of a benefit to Impact to have talent from AEW come over and participate on their show. Nobody cares. Nobody's going to watch it," said Bischoff, speaking on his 83 Weeks podcast.
AEW and Impact have had huge moments most recently with Kenny Omega winning the Impact World Championship as part of his 'belt collector' gimmick. While the is a crowning achievement for the AEW Superstar, Bischoff believes Impact isn't profiting as such as AEW, or at all in the long run.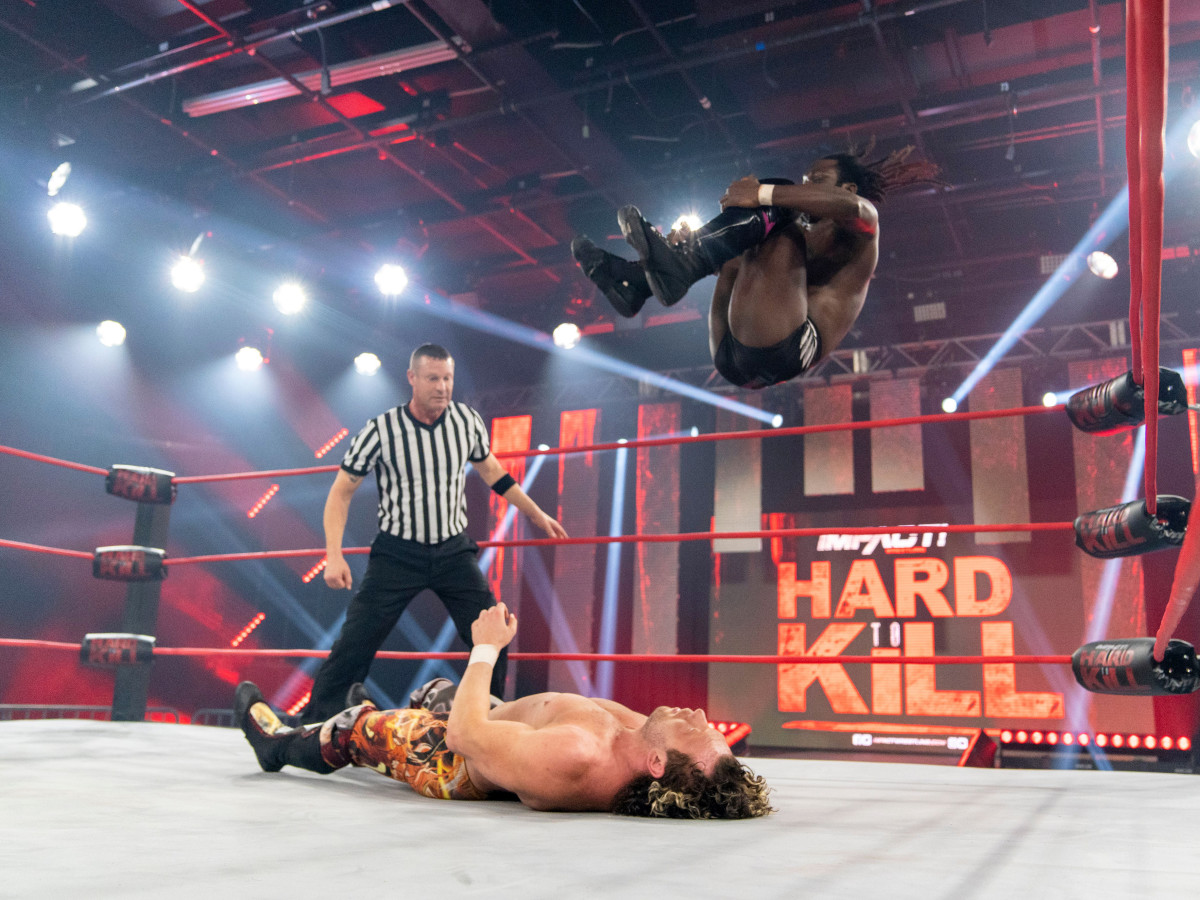 Eric Bischoff believes AEW is gaining much more than Impact Wrestling
He criticizes the company for 'been building your brand around something that's only temporary'. However, Bischoff does understand why Impact took the offer of this major collaboration.
"I get it.  I understand why they did it.  I understand what they're thinking may have been.  I don't know.  I have no insight.  But, if the thought process was, 'Well look, they're on TNT and they have 750,000 viewers at that time, now they're up to 1 million.'"
"But, if you're Impact and you're delivering 130,000 viewers a week, which is basically a Youtube video, and you have an opportunity to get your product and your brand on a much higher profile network, with four or five times the audience that you have, why wouldn't you do that?  I get that.  There's nothing wrong with the logic," Bischoff explained. "But, what has the dividend been so far?  Have Impact ratings gone up week after week?" (H/T WrestlingNews.co)
ADVERTISEMENT
Article continues below this ad
Eric Bischoff certainly does have a point in his argument. Kenny Omega has been 'putting butts in seats' but that popularity is a one-way stream to AEW. Once the collaboration ends, Impact will be left high and dry and without a person to lead the company, something Rich Swann could potentially have done. 
Should they land the signings of Samoa Joe and Mickey James, Impact does have a huge chance of capitalizing in this collaboration but if they don't, Bischoff will most probably have been proven right. 
ADVERTISEMENT
Article continues below this ad