AEW President Tony Khan Takes Another Shot at WWE After Dynamite: Fyter Fest Night 2
Published 07/22/2021, 11:02 AM EDT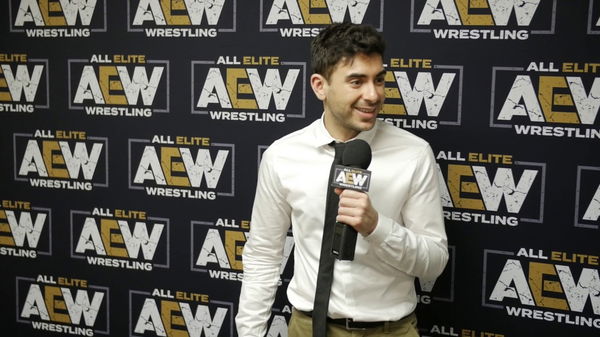 ---
---
There is nothing to be surprised about when two different brands, working in the same industry, indulge in a war of words to gain popularity. In the past, WWF and WWE were red hot and were breaking all television rating records.
ADVERTISEMENT
Article continues below this ad
The two kingpins of the wrestling industry gained enormous interest from the fans, which the current wrestling fans miss very much. But it looks like a similar rivalry is in the makings between AEW and WWE as the President of AEW, Toni Khan, took a dig at WWE recently.
However, AEW is the only brand coming up with low blows, whereas WWE has stayed quiet about AEW. WWE stays in their own lane as they don't want to hand their rival any publicity at their own expense.
ADVERTISEMENT
Article continues below this ad
Toni Khan takes another dig at WWE
AEW has constantly been taking digs at WWE as they expose their vulnerability in front of the live audience. It's not the first time that AEW has been talking about WWE, as the company has directed several shots at WWE in the past. In the recent tapping of the AEW Dynamite, Tony Khan, the president of AEW, addressed the fans in attendance after the show as he thanked the audience who showed up. 
The boss of AEW then revealed what's coming on AEW. The Dallas crowd gave a brilliant response to every piece of news that Tony came up with. As Tony Khan was about to finish his promo, he decided to take a jab at WWE. Tony mentioned that there is no performance center for AEW, but the show itself is one.
Watch this Story- Former WWE Superstars Who Are Thriving In AEW
Tony Khan added- "Ladies and gentlemen, we don't have a Performance Center in AEW. This is our Performance Center. We have the best young wrestlers in the world and this is where we showcase them." This quote was a clear cut reference to WWE and their ownership of their Performance Center to mold young wrestlers to WWE style.
AEW can't stop talking about WWE
AEW is certainly coming out as an adversary for WWE. The brand had enormous support from wrestling fans who were fed up with the stagnant booking of WWE. Now that AEW is no more in its nascent stage, fans have criticized the brand's flaws lately.
One such major flaw of the company is that they can't stop talking about WWE. The wrestling fans believe that bringing up WWE in every plausible scenario is an amateur move from AEW.
ADVERTISEMENT
Article continues below this ad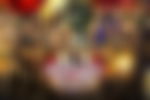 Tony Khan's reference to having a Performance Center was received with mixed reactions from the wrestling fans. Some fans have supported Tony as they feel nothing is more effective than putting out the youngsters straight into the limelight.
In contrast, some fans have criticized Khan's dig at WWE, saying that owning a Performance center is the best way to mold youngsters to their fullest potential. Anyway, Tony Khan's comments have gained tremendous interest in the wrestling world.
ADVERTISEMENT
Article continues below this ad