Chris Jericho Destroys Eric Bischoff for His Offensive Comments on AEW President Tony Khan
Published 10/23/2021, 1:53 PM EDT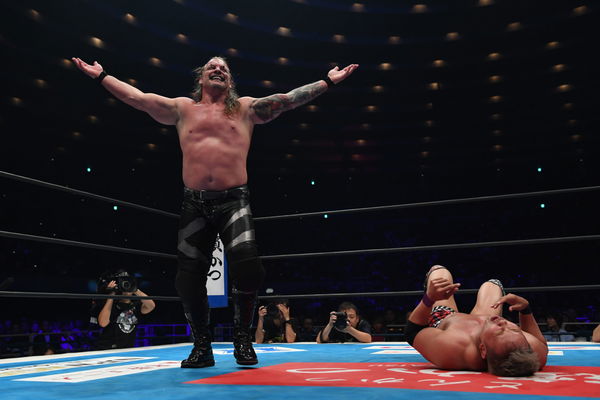 ---
---
The wrestling weeks are hearing one thing or the other regarding the "rivalry" between Vince McMahon's WWE and Tony Khan's AEW. However, this time McMahon's long-time rival in the face of WCW, Eric Bischoff dissed AEW and Tony Khan for calling out WWE over "petty" things. Eventually, AEW's inaugural champion, Chris Jericho upped the ante and replied to Bischoff's comments.
ADVERTISEMENT
Article continues below this ad
Earlier, Eric Bischoff appeared on his '83 Weeks' podcast to send a message for the AEW President, where he advised him to "shut up" and keep producing wrestling content.
ADVERTISEMENT
Article continues below this ad
Watch This Story: Roman Reigns Puts Down Brock Lesnar, Becky Lynch Retains: Best Moments From WWE Crown Jewel 2021
Rather than angry Bischoff sounded disappointed. He advised Tony Khan to speak less and do more in the wrestling business, he also admitted that even though he used to play mind games with Vince McMahon back in the days, he still did not appreciate this behavior from Tony Khan.
"If Tony [Khan] were to call me and ask for any advice, here's what it would be — shut up and wrestle, dude. Just put out the best product you can and you've proven you can. Focus on that. Now this is weird coming from me, right? The guy who challenged Vince McMahon."
"The guy who gave away their finishes. But here's the difference. I was actually competing with him. I was going head-to-head. Real head-to-head. Like, my show started the same time his show started each and every week." Bischoff said on his podcast.
Chris Jericho sends a befitting reply to Bischoff
We all know that Chris Jericho enjoys shutting up his opponents/rivals, and it looks like Eric Bischoff is on the receiving it of it this time.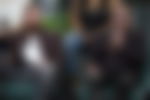 Jericho took to his Twitter and addressed Bischoff's recent comments on AEW. 'Le Champion' wrote that the market share of WWE has dropped and that is because of AEW.
ADVERTISEMENT
Article continues below this ad
He also addressed the fact that it was WWE who aired on the same time slot with AEW Rampage. Although the head-to-head ratings were for 30 minutes, AEW defeated WWE.
Not sure what a "cosplay competition" is Eric, but @WWE market share has definitely been decreased by @AEW. To the point whenever they forced themselves into "real head to head competition" w us (most recently last Fri) they lost. I'm gonna shut the fuck up now & keep wrestling. https://t.co/ZVn6t9a7U1

— Chris Jericho (@IAmJericho) October 21, 2021
ADVERTISEMENT
Article continues below this ad
The situation between WWE and AEW is getting hotter with each passing week, and with AEW's recent hirings of former WWE wrestlers, the fans are getting to see a different side of their favorite wrestlers which was never seen on WWE.