Cody Rhodes Reveals if AEW Will Have More Deathmatches After the Success of Nick Gage vs Chris Jericho
Published 08/09/2021, 12:30 PM EDT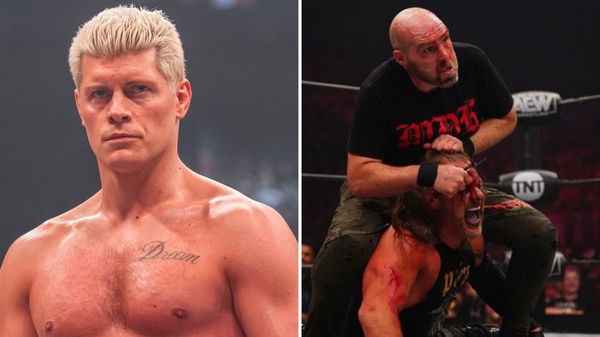 ---
---
The deathmatch between Chris Jericho and Nick Gage at AEW Dynamite: Fight of the Fallen at Charlotte, North Carolina. The scrap produced massively polarizing opinions amongst the wrestling fans.
ADVERTISEMENT
Article continues below this ad
However, it was not just fans who were involved in the match's aftermath. However, fast-food giant Domino's came out in full force as well. Chiefly, a Domino's commercial aired at the same time, right when Nick Gage was slicing the forehead of Jericho with a pizza cutter.
ADVERTISEMENT
Article continues below this ad
Watch this story: Former WWE Superstars Who Are Thriving in AEW
Now, weeks later AEW's Executive Producer Cody Rhodes, who seemingly considered retiring from wrestling recently joined a conference call where he talked about whether a deathmatch can be a regular thing on television.
Cody Rhodes thinks there is a "place" for deathmatches to feature on television
On the same conference call, Cody talked about how the deathmatch was really well received by everyone backstage and both the wrestlers lived to the expectations.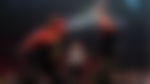 Cody further added that because the match got such high ratings and AEW was the number one show on cable for three weeks in a row, these statistics made 'The American Nightmare' pretty optimistic about deathmatch being part of regular television wrestling.
He said, "And I think the answer to your question about does it have a place in television, well, we were the number one show on cable. And that is a huge honor, three weeks in a row. That's a huge honor and responsibility to our fanbase, during the Olympics we were the number one show on cable! So yes, I think it does have a place. I don't think it is something you will see often. That's just my opinion, as asked for." [h/t: WretlingInc.]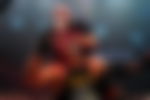 Cody added, "I think the match was as advertised. Chris Jericho, or that night, 'The Painmaker', and Nick Gage, were very clear about a deathmatch and what you were going to get."
"It went on in the second hour and it was indeed as advertised. I, before AEW was a thing, considered doing a deathmatch with Matt Tremont. I had really heavily considered it, and I never pulled the trigger on that. But that was indeed a deathmatch.
ADVERTISEMENT
Article continues below this ad
Seeing the momentum AEW is on, they can really pull this move of featuring deathmatches on television. Despite the controversy of Domino's threatening to pull out advertising, the concept as a whole was a smash hit.
Fans will look forward to further updates on whether the Death Match becomes a staple feature.
ADVERTISEMENT
Article continues below this ad
What did you make of Jericho's comments on his scrap with Nick Gage, sound off below.