EXCLUSIVE: Matt Hardy Discusses AEW's Rise, Tony Khan's Greatness, Vince McMahon, WWE and More
Published 12/20/2021, 9:00 AM EST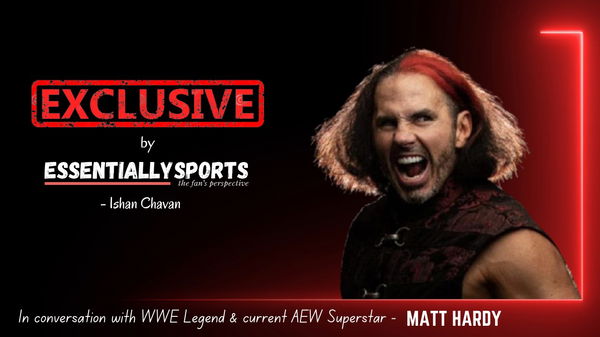 ---
---
AEW Pro-Wrestler Matt Hardy is one of the top athletes in the industry. He has contributed immensely to the pro-wrestling world and helped several young talents over the course of his nearly three decade career.
ADVERTISEMENT
Article continues below this ad
Ishan Chavan from EssentiallySports conducted an exlusive interview with Matt Hardy where they discussed several interesting topics. Matt Hardy focused on AEW's growth, revealed what Tony Khan truly does for the company, and what Matt Hardy aspires to do in the future.
You started off with the Broken Matt gimmick when there were no fans around, what was the challenge coming into AEW at that point of time?
ADVERTISEMENT
Article continues below this ad
"The Broken Matt Hardy Character is a very fan-driven character and it was just very hard for it to work as well as it should without having fans in the venue. Obviously, the whole world was in the midst of this pandemic. So, we just changed courses and then I went to a more reality based character in Money Matt and you know, we took a step back from Broken Matt. Who knows, now the fans are back, maybe you'll see Broken Matt again down the road."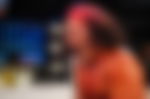 Do you see yourself become a producer or an agent down the road in AEW?
"Yeah. I mean, whenever I finish my in-ring career which obviously I have a lot less years left than I do behind me, but I would definitely see myself being a producer, you know, or someone involved in the creative process. You know, because at the end of the day pro-wrestling is my passion. I want to wrestle in the ring as long as I can, as long as my body will physically let me, you know. But, once that's said and done, I can still be involved and I can still contribute but being a producer and you're still able to, kind of, you know, still live out your passion to some degree."
You've been wrestling for close to three decades now. So, three decades and it's been a very extreme career. So, what's been the secret to this longevity?
"Luck, maybe. I guess. You know, both, my brother and I, you know, we've just, we've been very resilient. I feel like, you know, especially so many people that were the, you know, vets at the time whenever we first started wrestling and the style we wrestled which is almost like the modern day style today. Especially, doing all the ladder matches and table matches and TLC matches. You know, so many people thought we would be, you know, 'oh my god, you're not going to be able to walk by the time you're forty' or whatever it was because we did so much more than they did back in the day. But, it was kind of like also the ushering in of the new style of pro-wrestling in many many ways. So, I think just between taking care of ourselves and just, also luck is one of the things we've both been very lucky and just trying to be smart with our decision making about really when to take a calculated risk and when not to."
Speaking of Dynamite, the culture at AEW is way different. We've heard very highly of AEW's backstage culture and how the presentation of every Superstar is. What do you think makes AEW the current go-to place for everyone?
"I mean, I think AWE is very special because the mentality that AWE uses, starting from Tony Khan all the way down, is really just come in, do your job, work hard, be part of the team, and let's make this product as good as possible. You know, they don't really try and force people into a hierarchy, they don't try and reign by fear, you know, and everyone is allowed to feel comfortable, you know. If you have an issue you can talk to anyone. Tony Khan is so accessible, you know. If you need to address Tony Khan, then you can speak to him. Where at WWE, it's quite the opposite with Vince. Vince is very hard to be able to speak with you know, and just Tony, I feel like Tony has the mindset of a current wrestling fan in 2021. So, he can kind of make that come alive through his wrestlers in the way he puts together the shows and book shows. So, it's just such a comfortable family environment where everyone feels like if you need to speak out, if you need to address something, you can. Everybody's comfortable at AEW and it really does feel like a very big family."
You've worked closely with both of them [Vince McMahon and Tony Khan]. What are the similarities? Do they even share similarities?
"I mean, they're both ridiculously hard workers. You know, there's no doubt about that. I mean, Vince, Vince works his a** off. I mean, no one can ever take that away from him. Tony does as well. And, then on top of just also running AEW, Tony has so many other responsibilities. He, you know, has stuff to do with the NFL, you know, Jacksonville Jaguars. You know, he hasn't flown the football team over in the UK. So he has a lot, he has a lot of stuff going on. But he is just like, so, so passionate about pro wrestling. And, you can tell like, at his core, he's a pro-wrestling fan. And, I think that translates to helping him be more passionate as a boss or as a booker and I feel like it allows him to do an even better job. I feel like he's very thorough and he also really respects the AWE wrestling fans. He does everything that he can not to insult their intelligence. And, if they're going to invest their time into watching weeks of a story, he's going to make sure to reward them by giving them a good payoff to the story as well."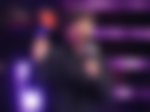 Apart from Tony Khan, who do you think is one of the key pillars that keeps the morale high in AEW?
"I would say, I mean, I feel like the locker room does in general. I mean, you almost look back at the beginning, like Chris Jericho was with them from day one. And, Chris Jericho is one of the greatest of all time, so he's definitely a huge part of the formation, of the greatness, that has become All Elite Wrestling. You know, he's kind of almost been like the nucleus, right from the jump. He does a great job like Chris, ever since I've met him from the very first day, I mean, he's always been the same guy, you know. So, he is very good for morale. He's a great locker room leader there."
So, I want to ask you this question. You've been Impact World Champion, you've been ECW champion. Now, do you vie for the AEW Championship?
"You know, I would love to win a championship in AEW sooner than later for sure. As far as being the world champion, or being what the company is built around, at this stage of the game for me, I don't know if that's necessarily the best fit. I mean, if there was a story, and things fit into the story, and it made sense, then yeah, maybe so. But, I don't think it's a necessity. And like, really, Matt Hardy is Matt Hardy. People know who I am, you know, I'm like, around the globe, you know, from my history. So I don't necessarily need a title to make me more popular or make me you know, more over or whatever it may be, you know. But, if the right story fit where it was time for me to win a title in whatever vein, then I could see that happening. But, as far as being the champion, needing to be a champion, I don't need to be. There's a lot of young guys who would be much better served in that position."
So I want to ask you, do you see the Private Party invading something like the Super Junior tag League? Going to Japan in the Tag League?
"Possibly yeah. Especially as the Forbidden Doors been open and there's been a bit of a talent exchange between AEW and New Japan Pro Wrestling. Yeah, I could definitely see them going over there. And, Private Party, I'm very proud of the group. They are two very fun, young men. And, they have grown so much over the last year that I've worked with them. I'm very proud of them. And, I really think they're going to have an amazing tag team run coming up over the course of the next couple of years because they really are, they have grown so much as a team."
Moving from Private Party, one team to another team, that is Darby Allin and Sting, that is like, unusual team that we've seen on AEW dynamite. So, what are your thoughts on them? Do you want to ruffle feathers with them?
"You know, I'm a big fan of Sting's AEW run and everything he's done so far. Sting is like just an ultimate legend. He's almost a generation ahead of like myself and Chris Jericho or Christian and those guys. So, for Sting to be able to end his career on this extremely high note, being used to the best of his ability. I'm just very happy he got that role because Sting is the best guy ever. He really is the best, you know. You hear that about people all the time. He's just such a great human being and a great guy. So, I'm so happy to have Sting in this role he's in currently at AEW. And, I think he's helped Darby Allin out so much and they both help one another up. Darby's youthful enthusiasm helped Sting out as well. I love them together as a team. And, I think it's a lot of fun. It's something that has a lot of legs underneath it, in my opinion. And, I don't know if, if one day sometime in the future, the Hardy Boyz [Matt Hardy & Jeff Hardy] ever reform in AEW, I would love to do the Hardy Boyz vs Darby Allin & Sting."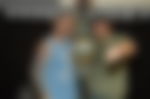 Do you see more legends coming in, in the form of Ric Flair or Hogan?
"I mean, I think there is a place in the industry for legends like that. And, I think not only do their fan bases enjoy seeing them, but they can also give so much knowledge to a younger team. You know, it's much like myself, working with Private Party or, you know, working with Butcher and Blade, you know, give them tips, you know, to help them improve their game, you know. Someone like Angelico, someone like Jorah, you know, who's joined me as well, you know, like, there's a lot I can do to help pass down information and knowledge to them, you know, while being associated with them. And, same thing goes for like Christian Cage, or you have a Tully Blancher and Arn Anderson, you know. Those guys are amazing. I think fans enjoy seeing them there. And, it's just like finding the correct role for them, and utilizing them in the right way. But, the most important thing that I can't put Tony Khan over enough about, I can't speak highly enough about Tony Khan, is he really does put legends in roles that utilize them like legends they are and that is a great thing. Because you know, if you look at our competitor, WWE, that doesn't always happen."
We are hearing that AEW might, you know, go outside the United States and do a show there. So on a personal level, which country, because you wrestle all over, so which country would you like to have AWE its first show?
"Wherever across the world, you know, especially if we have a strong television product there. And you know, the fans are gonna be excited and enthusiastic to watch AEW. I mean, I'm down going wherever. And I think that's great that AEW has expanded and grown so much in only three years. I mean, it's pretty amazing, their growth over the course of three years."
Speaking of growth, I want to ask you, who is that one Superstar in AEW that you feel has grown immensely in 2021?
"MJF. He's definitely one of the ones that really stands out. I mean, you look back to like, even how they said the pillars of AEW. I mean that Sammy Guevara's growth has been great. Jungle Boy has been great. Darby Allin has been great. You know, and I've worked with, I've worked with all those guys, you know, with the exception of MJF. But I mean, MJF has really been the guy more than anyone that has really grown into like a massive act over the course of the last 12 months."
What are your thoughts on this current rivalry between MJF and CM Punk? Because, every week there are some shots fired there.
"It's been fun to watch. I mean, as you know, watching it as a wrestling fan, I find it very enjoyable. And I think it's a great mix. The young upstart in MJF versus the, you know, versus the veteran, CM Punk. They're both so great verbally on the microphone. It's so fun to watch those two go back and forth. And it's going to be great."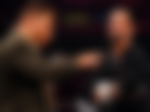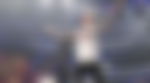 Our belief here at EssentiallySports, that we write from a fan's perspective. So you know, one match that has blown every fan away, I have to talk about it, is Hangman Page versus Bryan Danielson. So the wrestling fan in you, what would it say about it?
"I mean, it was a phenomenal match. And you know, those guys went and they did an hour which is not easy to do. And not only did they go an hour, just in general. I mean, they busted their a** for an hour. I mean, they worked so extremely hard. There were no down points.It was go go go go go. They really showed, both, how great they are. Bryan Danielson has been awesome. I've loved his whole act since he's been in AEW and I'm really digging what he's doing. And, I've known Hangman Page since he first started in pro-wrestling. I'm very happy to see him getting this opportunity is really done so well for himself."
Currently, Matt Hardy is focusing on being an authentic version of himself in AEW.
If you wish to use any quotes or an excerpt from this exclusive interview, kindly credit and h/t EssentiallySports.com with a link back to this transcription.
Watch all the action of AEW Dynamite and Rampage live in India only on Eurosport and Eurosport HD. To catch all AEW action in the US, tune into TNT!
ADVERTISEMENT
Article continues below this ad
You can watch the whole interview with Matt Hardy here:
Matt Hardy details his life in AEW and his dream match alongside Jeff Hardy!
ADVERTISEMENT
Article continues below this ad