EXCLUSIVE: Matt Hardy Drops Massive Hint on Reunion with Jeff Hardy in AEW
Published 12/20/2021, 12:00 PM EST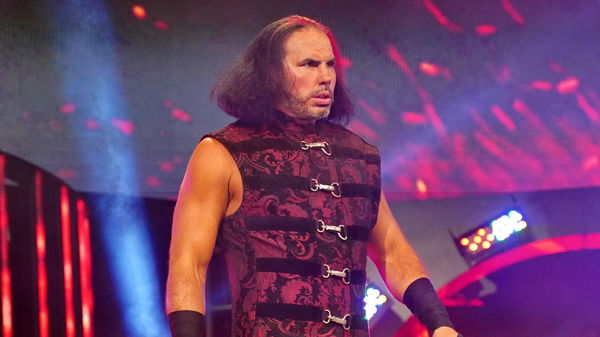 WCW legend Sting has been around AEW for quite some time. He is often seen mentoring and helping Darby Allin in his-ring affairs. Now, recently, current AEW superstar Matt Hardy teased a tag team match between the Hardy Boyz and the team of Sting and Darby Allin.
ADVERTISEMENT
Article continues below this ad
WWE recently fired former WWE champion Jeff Hardy after he refused to go into rehab. However, his elder brother Matt has confessed that Jeff currently is in the best shape of his life.
In an exclusive interview with Essentially Sports' Ishan Chavan, the former WWE United States champion Matt Hardy confessed that he fancies a match between the Hardy Boyz and Sting and Allin.
ADVERTISEMENT
Article continues below this ad
Speaking on an interview with us, Matt was asked about his thoughts on the legend Sting and how does he make himself home in the AEW locker room.
Watch This Story: Roman Reigns' Spear to Brock Lesnar's F5: Most Devastating WWE Finishers of 2021
The former WWE superstar confessed that he absolutely loves the legend and his presence just makes everything right. Hardy also acknowledged the fact that Sting is having the time of his life and is enjoying his run in AEW.
"I'm a big fan of Sting's AEW run and everything he's done so far. Sting is like just an ultimate legend. He's almost a generation ahead of like myself and Chris Jericho or Christian and those guys. So for Sting to be able to end his career on this extremely high note being used to the best of his ability. I'm just very happy he got that role because things like Sting is the best guy ever," he said.
Matt Hardy wants a match with Sting and Darby Allin, with Jeff Hardy at his side
While speaking about Sting, Hardy also talked about Allin and said that his energy helps Sting as well.
ADVERTISEMENT
Article continues below this ad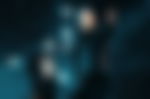 "And I think he's helped Darby Allin out so much and they both help one another up. Darby's youthful enthusiasm helps Sting out as well. And I love them together as a team. And I don't know if one day sometime in the future the Hardy Boyz ever reform in AEW, I would love to do the Hardy Boyz versus Darby Allin and Sting." he said.
The fans would love to see the Hardy Boyz reunite inside the ring and have one last run as the tag team. And fighting against the team of Allin and Sting is certainly a dream match everybody would want to see.
ADVERTISEMENT
Article continues below this ad
Would you want to see this match? Let us know.