"Great S**t"- 2.O Reveals Vince McMahon's Reaction to their WWE Raw Debut
Published 08/26/2021, 2:36 AM EDT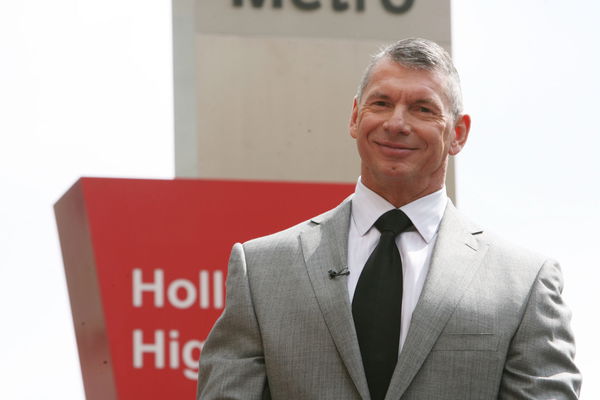 ---
---
AEW team 2.O, fka Ever Rise has made quite the impact on AEW of late. It is a rare sight that they give a new team TV time quickly after their arrival. Matt Lee and Jeff Parker seem to be heavily trusted in AEW as they have been involved in high-profile matches. Sting's first match on TNT in over 20 years also involved 2.O. Tony Khan has already signed them and the future looks promising for them. However, they actually impressed their former boss, Vince McMahon.
ADVERTISEMENT
Article continues below this ad
Recently, the duo joined Chris Jericho on his podcast to discuss their journey. The duo talked about their time in the indies or their time being extras at WWE and eventually getting signed. They revealed they had a connection with Kevin Owens, which allowed them to get extra work. They also stated that they did about 40 such appearances before even getting a word in with higher-ups.
ADVERTISEMENT
Article continues below this ad
2.O were former NXT tag team Ever-Rise
The team of 2.O revealed they cut their teeth working dark matches before making it to television. However, they revealed that their first tryout actually came almost 4 years ago. It went well but then they were told the following, "Canyon Ceman pulls aside. He goes, 'Look, we love you guys a lot, but there's only so many under six foot tall white guys I can have on the roster right now."
"How can you argue with that? I'm under six foot, and I'm white, but he goes, 'We're gonna be doing season two of the Cruiserweight Classic, so we'll use you guys for that. Awesome. Great, amazing. Go home and wait for an email. Never comes. One comes up. 'We might use you for the Dusty Classic.' Sweet! We're a tag team. There's a tag team tournament. Heck yeah! It's perfect. Never hear anything back." (H/T Wrestling Inc)
Vince McMahon approved of Matt Lee and Jeff Parker
ADVERTISEMENT
Article continues below this ad
They recount an account of them doing a match on RAW in Montreal. They describe how Road Dogg approached them and told them they will have a promo tonight. He notes how he feels this could set them apart. Initially, they had to cut the promo near the ring. Subsequently, the location shifted to the backstage area near Vince.
Lee added they felt nervous yet excited. After the promo is done, they thought going to Vince McMahon and saying a thank you would be a kind gesture. Lee adds they were surprised at his reaction, which went like "Great sh*t out there!' Shakes the hand. 'Great enthusiasm!".
ADVERTISEMENT
Article continues below this ad
Parker added he got a tryout mail first after Vince McMahon's approval. He said on the podcast, "Vince said, 'You know that kid, he was just so hateable. I like him!"
READ MORE: "Vince Would Have Married Him Right There"- Jim Ross Recalls Vince's First Meeting With Brock Lesnar