"He Gets It" – AEW Champion Kenny Omega and WWE Icon Daniel Bryan Exchange Praises
Published 04/30/2021, 8:00 AM EDT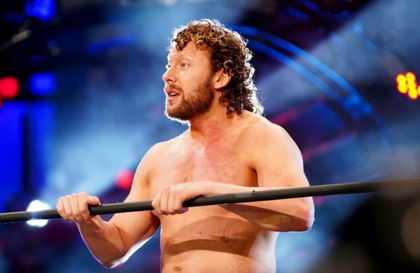 ---
---
Daniel Bryan is currently feuding with Universal Champion Roman Reigns. However, he is well aware of his contemporaries like AEW and Impact World Champion Kenny Omega.
ADVERTISEMENT
Article continues below this ad
Before Bryan and Omega became prominent names, they were very popular on the indie scene. The duo has faced each other multiple times and has had some stellar matches.
In a recent interview with Robbie Fox, Bryan recalled the old days and immensely praised Omega. He lauded Omega's ability to evolve, given the latter's current position in the wrestling industry.
ADVERTISEMENT
Article continues below this ad
"I have a lot of respect for Kenny Omega and it's not just the great matches that he has put on. It's also that he looks at wrestling differently than anybody else," Bryan said.
He also said AEW Tag Team Champions Young Bucks are of the same breed.
"It's like a genius take of the wrestling that they loved when they were younger and mimicking it but also like evolving from that and evolving from the takes from that." Bryan added, "With Kenny, it doesn't have a previous evolution. It's just these completely new things that enter his head that he's daring to try."
Kenny Omega responds to Daniel Bryan's comments
The words soon reached Omega, and he could not help but respond. On his Twitter account, "The Cleaner" retweeted the video and wrote, "He gets it. Go figure, right?"
ADVERTISEMENT
Article continues below this ad
Earlier in April, Omega defeated Impact World Champion Rich Swann in a 'Winner Takes All' match to claim the latter's Impact World Championship.
ADVERTISEMENT
Article continues below this ad
The duo faced off against each other in a Pro Wrestling Guerilla match.
"I remember, we were at a hotel and I don't know if he floated the idea of something or not and then we started riffing about like this thing
," Bryan
recalled
.
"And I laughed it off, and he was like 'no, what if we do it?' And I was like… what are you saying to me?"
Apart from this, Bryan does not remember anything except when Omega
sang
"John Jacob Jingleheimer Schmidt." 
However, if that happened today, Daniel feels it would not be appropriate.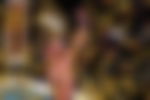 "I think if we did that now, if you booked Daniel Bryan vs. Kenny Omega or Bryan Danielson vs. Kenny Omega, and we gave them the John Jacob Jingleheimer Schmidt bit, it wouldn't fly. People wouldn't be happy!"
Daniel will face
Roman Reigns
in a Career vs Title match on this week's SmackDown. If Daniel loses, he would have to leave SmackDown.