"I Wanted To Get Out Of There" – Tay Conti Reveals WWE Did Not Want Her to Join AEW
Published 05/24/2021, 8:00 AM EDT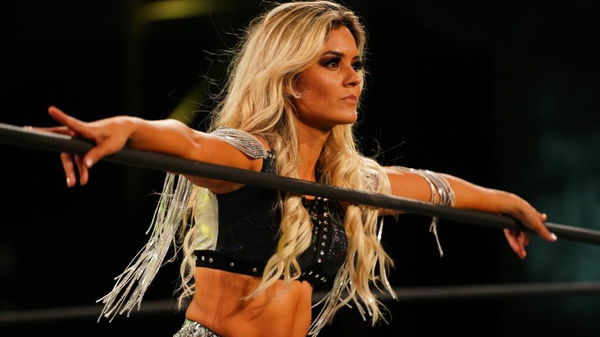 ---
---
Like many new talents on the AEW roster, Tay Conti also had her beginning in WWE. Tay, who was known as Taynara at that time, was released from her contract last year.
ADVERTISEMENT
Article continues below this ad
However, it was Conti who wanted the release and not vice versa. She was so unhappy with her treatment in the company that all she wanted was to leave. However, she was denied her release until April of last year.
On the latest episode of AEW Unrestricted, Conti chronicled her 'escape' from WWE.
ADVERTISEMENT
Article continues below this ad
"I wanted to get out of there, I wasn't happy, I never thought about what I'm going to do if they give me my release," Conti said. "I just need to be done with them."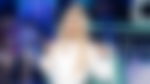 But WWE management did not let her go for the longest time. She and the management had a few meetings where the latter tried to figure things out.
"The last one they told me, 'No, you're not going.' Then they mentioned AEW. They said, 'You're not going to AEW, we put a lot of money on you. You're a star, and now you're going to go there?' I'm like, 'Yeah, you don't use me here. I have to go somewhere, but it's not there.  I don't know anybody there, I have no plans to go to AEW.'"
Back then, Conti still had three years left on her WWE contract, and the management even offered to pay her while she stayed at home. But Conti wanted to keep on working.
In WWE, Conti appeared on the Mae Young Classic (2017, 2018) and WrestleMania Battle Royale at WM 34. On NXT, she had a brief feud with Nikki Cross.
Tay Conti recalls the day she was fired from WWE
Despite their differences, Conti and WWE tried to make things work again for two years. Although they got on good terms eventually (apart from a training schedule dispute), Conti got released.
"Then I was back to work. Out of nowhere, they called me. Well, not out of nowhere. Everybody knew what was going on because of Covid. I was not expecting the call since we were ok. They told me, 'Yea, we are finally letting you go.' They were not too nice."
After losing her job, Conti was "lost, sad, upset." But luckily, AEW came through and she signed up after her 90-Day no-compete clause was over in WWE. Conti termed it as the "best thing that ever happened".
When asked how she rapidly improved in AEW, Conti answered that she is happy in AEW and attributed her trainer wrestling icon, Dustin Rhodes.
ADVERTISEMENT
Article continues below this ad
"I have more time to watch matches. But, all of this is happening because I'm happy with myself. I can be who I am without being judged. I can try things, I feel that people trust me, I don't have that pressure on my back every single time."
Since she is happier here, Conti felt she could focus better and do everything better. In AEW, she had teamed up with Anna Jay and joined the Dark Order.
Although unsuccessful, Conti has already challenged for the NWA Women's Championship and the AEW Women's Championship.
ADVERTISEMENT
Article continues below this ad