Jon Moxley Reveals John Cena Was Very Close to Burying The Shield in WWE
Published 11/09/2021, 6:30 AM EST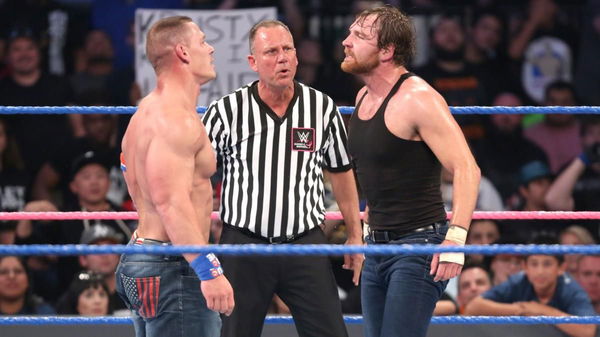 ---
---
Back in 2010, when Nexus was the hottest faction in all of wrestling, they seemed undefeated. However, then they met the 16x World Champion John Cena, and the group was doomed. The same happened with AEW superstar, Jon Moxley, fka Dean Ambrose in WWE when he was fresh in the company as the part of legendary stable – The Shield.
ADVERTISEMENT
Article continues below this ad
For over a decade, the WWE Universe accused 'Big Match Cena' of burying the young talents of the Nexus faction by not putting them over when they were red hot, instead clinically defeating each one of them.
Jon Moxley recently revealed that Cena was almost about to bury The Shield when they were making head turns in the pro-wrestling business.
ADVERTISEMENT
Article continues below this ad
The Shield and their initial issues with John Cena
The Shield debuted as the secret helpers of CM Punk, back when he was feuding with Ryback. Their trademark was a triple powerbomb on their opponents on a table or a ring.
However, the WWE writers and John Cena arguably thought that 'this is it' for the factions and decided to end their force. Moxley confessed that the team always stood against the writers for such decisions.
Interestingly, John Cena teamed up with various accomplished names in WWE to match against The Shield multiple times in the last decade. One can't forget when Cena and Team Hell No conjoined to face The Shield at a RAW main event back in April 2013.
Watch This Story: Spear, Spinebuster, and More: WWE Moves Used in NFL
Jon Moxley didn't budge in front of the authorities
The former AEW World Champion recently published his own book called – MOX. In it, he mentioned his personal life and his time within Vince McMahon's umbrella.
In the book, Moxley also noted the time when the WWE writers were planning on toning down The Shield, and who else better than John Cena to do it.
Moxley wrote that he knew if the team is pinned by Cena, then they will end up like all the other previous teams who shared a similar fate after losing to the fan-favorite.
The 35-YO expressed, "If [we] went out there with Cena and took the f*ckin' schmutz and got pinned like everybody else, we would then become everybody else. It would kill us. I remember…being in the car with an uneasy feeling in my stomach. 'I ain't f*cking doing it,' I said. 'Whether they fire us or we get Cena'd and killed off…we're dead either way.'"
ADVERTISEMENT
Article continues below this ad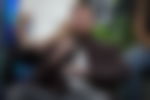 "We would go on a long undefeated streak in six-man tags. The writers kept trying to beat us. We refused time after time, standing our ground together," Moxley added.
Eventually, the group managed to extend their undefeated streak by several months to come. Currently, Moxley is making a recovery in an alcohol rehabilitation center where he went voluntarily.
ADVERTISEMENT
Article continues below this ad
What are your thoughts on his comments about Cena?