"Never Say Never" – AJ Styles Speaks About Joining AEW
Published 08/05/2020, 7:55 AM EDT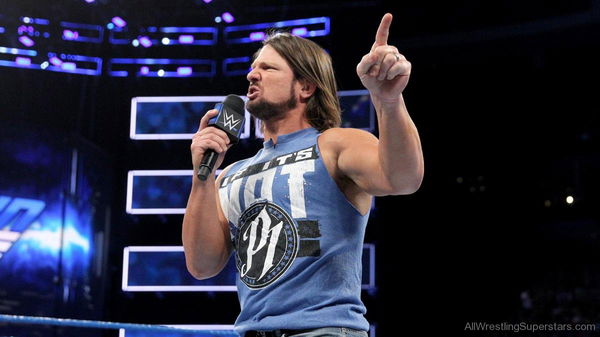 ---
---
AJ Styles is possibly one of the greatest in-ring performers this business has ever seen. The Phenomenal One has traveled all over the world across various promotions.
ADVERTISEMENT
Article continues below this ad
The American Wrestler is now one of the top superstars of the WWE. However, he made his name in Impact Wrestling, back when it was known as TNA.
He had some top matches and rivalries. His multiple title reigns and victories over Kurt Angle and Samoa Joe brought him in the spotlight.
ADVERTISEMENT
Article continues below this ad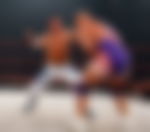 The formation of the group Fortune by legend Ric Flair cemented him as the man of TNA. After his final year in 2014, Styles left TNA as one of the biggest Superstars ever to step foot in the company.
Along with wrestling in the Indies and Ring of Honor, Styles competed for NJPW in 2014.
NJPW was another success for AJ Styles, making him a global superstar. He was one of the main guys of the world-famous stable – The Bullet Club. Additionally, he became a two-time IWGP world champion.
In January 2016, time and everyone's heartbeat stopped when AJ styles entered number three at the Royal Rumble. The hottest property in world wrestling was now in the WWE.
He has had a successful four years in the WWE. A couple of World title reigns and also a few Intercontinental and U.S title runruns. At 43 and towards the latter end of his career, AJ was asked about joining AEW.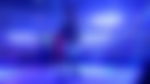 Never say never is AJ Styles' mantra in response to joining AEW
ADVERTISEMENT
Article continues below this ad
Here is what The Phenomenal One has to say about joining AEW on his Twitch stream.
"As far as AEW is concerned, never say never. But once I think my career is done, I hope to work with WWE in some capacity. I would like to be a recruiter or a scout. I don't have any problems going out to the Indies. I know we have scouts who go to weightlifting contests and get these big guys. I wanna get these guys and girls who always wanted to do this all their life. I would like to guide these guys and girls to at least get to the performance center and work on and polish themselves."
Several WWE Alumni and Legends have now become coaches in NXT. Matt Bloom, William Regal, and most recently Shawn Micheals. Adding AJ Styles to that legendary coaching panel will be the best possible move for the company.
ADVERTISEMENT
Article continues below this ad
Source: AJ Styles Twitch