"There's Gotta Be a Fight"- Former WCW President Eric Bischoff Pushes WWE vs AEW
Published 05/16/2021, 9:30 AM EDT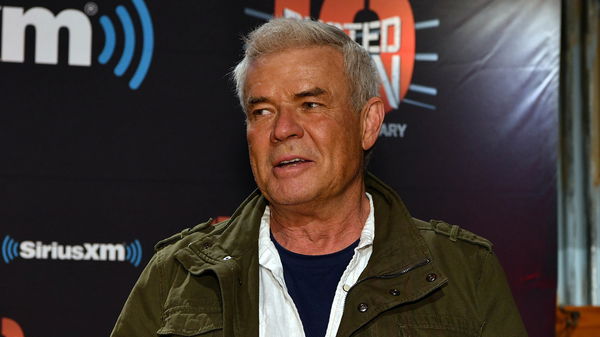 ---
---
With each passing week, the rivalry between WWE and AEW gets more intense. While the companies refuse to call it a full-fledged war, industry veteran and legend Eric Bischoff thinks it's about time.
ADVERTISEMENT
Article continues below this ad
Notably, Bischoff was the mastermind behind the iconic 'Monday Night Wars' between WCW and WWE. After several years of beating the latter in ratings, WCW supremo Bischoff finally lost the war when WWE Chairman Vince McMahon bought WCW in 2001.
Despite the loss, Bischoff remains an integral part of WWE. He worked with WWE as the on-screen RAW General manager and pitched multiple ideas to the creative team. He was a part of Impact Wrestling as well.
ADVERTISEMENT
Article continues below this ad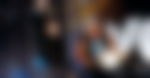 Hence, Bishoff has enough experience in 'wars.' While speaking to Adam Barnard on Foundation Radio, Bischoff said AEW would have to start another infamous war with WWE to gain supremacy.
"I know that everybody wants to talk about what was the Wednesday Night Wars, and comparing AEW to WWE, and here's what has to happen for that to be viable, the AEW/WWE approach, AEW's gotta go head-to-head. There's gotta be a fight. There has to be a battle."
WWE aired its NXT show on Wednesdays, and AEW started airing that on the same day. WWE pulled away from the budding war and recently scheduled NXT on Tuesdays.
He also feels that the stakes in a potential WWE/AEW rivalry were not the champion vs champion approach but the audience. "It only works if there are stakes. And the only stakes that matter are who turns out the biggest audience," Bishoff said further. "That's a fight that people will get behind. That's a fight that people want to be a part of." (H/t Inside the Ropes)
Eric Bischoff Feels AEW is a little indie
AEW is getting a reputation for crossing over to various promotions like Impact, NJPW, and AAA. Bischoff recalled in an interview how he was not allowed to do certain things back in the days.
"I personally feel that the show does cater to the smallest but loudest percentage of the audience and does have a little bit too much of an indie feel to it," Bischoff told 83 weeks, "It's not a criticism, it's a distinction. There's nothing wrong with Indie wrestling, there's a lot of it that I really really enjoy."
ADVERTISEMENT
Article continues below this ad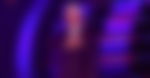 However, Bishoff believes AEW needs more diverse and path-breaking characters in order to grow out of monotony. He said, "I think for wrestling to continue to grow and to grow the audience beyond what it currently is, you need to find those characters that appeal to a different affinity for the project. I'm not saying they all need to be like WWE characters, but there needs to be a good balance."
Eric Bischoff briefly appeared in AEW last year as a moderator for debates and in WWE this year during his WWE Hall of Fame 2021 induction.
ADVERTISEMENT
Article continues below this ad