"Tony Understands How to Place a Star" – Matt Hardy Claims AEW Treats Talent Better Than WWE
Published 07/14/2021, 12:49 PM EDT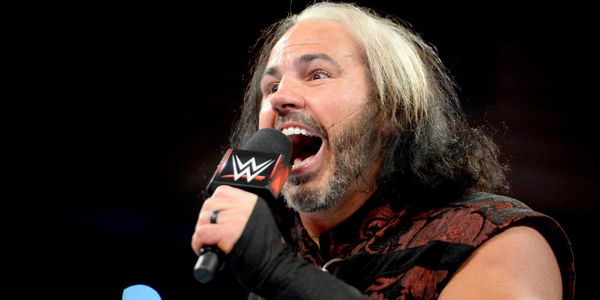 ---
---
AEW has posed a serious threat to WWE's popularity and ratings ever since its inception. Now it is WWE's biggest rival in probably decades. The inflow of many WWE legends into the company also helped cement this notion. Former WWE wrestler Matt Hardy also spoke out on the promotional rivalry and gave his opinion on the subject.
ADVERTISEMENT
Article continues below this ad
During a recent interview with the "Down for the Count" podcast, Matt Hardy spelled out how AEW is wiser with using seasoned or veteran wrestlers compared to WWE. He said,
ADVERTISEMENT
Article continues below this ad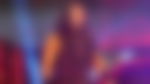 "Tony Khan is very smart and very savvy in understanding how to utilize talent and get the most out of them. You see in WWE often they take a guy who is established and towards the end of their career and they just use them to put over guys or have the younger guys beat them up and they hurt the equity or the value of that star.
"Tony, on the other hand, understands how to place that star in a position where he can still maintain his strength and help younger acts get over by defeating them, but they are still kept strong by still looking like an act that is adequate and powerful and dangerous and can knock anyone off at any time. That's the key to it.
He continued on saying that AEW managed to use stars who are in the twilight of their career much more effectively. The nature of the business in entertainment sports, unfortunately, relies on up-and-coming stars stepping in and stealing the thunder of an established star.
"When you look at AEW, one of the biggest lessons any promotion can learn is how to utilize guys who have name value that maybe are getting towards the end of their career and still keep them relevant and keep equity in them along with helping to build young talent and the future of your promotion." (H/t Fightful for transcriptions)
Watch This Story –WWE Superstars Who Hit the Nastiest Low Blows in History!
Does WWE need to learn from AEW?
ADVERTISEMENT
Article continues below this ad
Matt Hardy's words strike a chord amongst some fans. WWE does have a habit of underutilizing or downright bad booking its established wrestlers. Matt Hardy's own brother is a prime example of the same. The fans have been complaining about the misuse of Jeff Hardy. They feel that WWE isn't doing any justice to the former WWE Champion.
Jeff is just another statistic in the long list of underutilized veterans in WWE. The fans feel that the company needs to respect and better use the legends and not just like as a tool to enhance talent. Wrestlers such as Jeff Hardy deserve better after years of their service for the company. Hopefully, a change in the system comes sooner rather than later.
Read More: Former WWE Superstar Chelsea Green Makes a Huge Comeback in a Rival Promotion
ADVERTISEMENT
Article continues below this ad
What are your thoughts? Comment down below and let us know!