AFCON 2019 final 24 teams
Published 04/07/2019, 4:46 AM EDT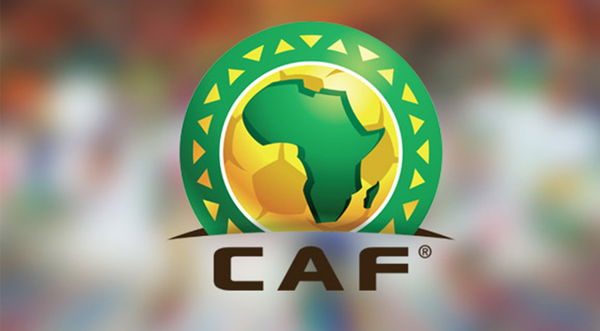 The trip to Egypt for the 2019 Africa Cup of Nations (AFCON) last week reached its climax after a grinding two years. Fifty-four nations began the gruesome race, 20 fell along the way, only 24 survived to the land of the Pharaohs. Another hectic journey begins.
ADVERTISEMENT
Article continues below this ad
The 2019 AFCON qualifying series wasn't void of drama. The maiden episode was premiered when ex-Confederation of African Football (CAF) president Issa Hayatou was ousted out of office in March 2017 after almost two decades tyranny
A self-acclaimed progressive thinker, successor Ahmad Ahmad had pledged to drastically overhaul the African game, adding a bit more glamour. Among others, the Madagascan proposed an expanded Nations Cup, with an additional eight teams to 24, holding on odd years' summer.
ADVERTISEMENT
Article continues below this ad
As tantalising as it first appeared, another episode soon followed. Cameroon, who were already awarded the hosting rights by Hayatou were forced to adjust to this new template. The Central African nation couldn't, however betting site offers the latest betting tips on which you can bet about this AFCON 2019.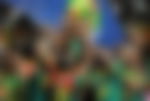 Unable to convince CAF of its preparedness amid concerns over domestic security, Cameroon was denied the opportunity of defending on home soil. Egypt was belatedly awarded – one of only two replacement candidates – in January.
Even then the tournament was revised, with the start date pushed back a week due to the Islamic Ramadan. The qualifying program itself was mottled with controversy; the September qualifier in Antananarivo between Madagascar and Senegal was overshadowed by a deadly stampede in which one supporter died and a further 40 were injured.
Egypt, Senegal and Nigeria are favouries, but here's a peek at the 24 qualified nations for AFCON.
Algeria 
Coach: Djamel Belmadi (ALG)
Africa/world rankings: 13/69
Previous appearances: 17
Best placing: champions (1990)
Angola
Coach: Srdjan Vasiljevic (SRB)
Africa/world rankings: 33/125
Previous appearances: 7
Best placing: quarter-finals (2008, 2010)
Burundi
Coach: Olivier Niyungeko (BDI)
Africa/world rankings: 38/139
Previous appearances: Nil
Benin
Coach: Michel Dussuyer (FRA)
Africa/world rankings: 20/94
Previous appearances: 3
Best placing: first round
Cameroon
Coach: Clarence Seedorf (NED)
Africa/world rankings: 7/56
Previous appearances: 18
Best placing: champions (1984, 1988, 2000, 2002, 2017.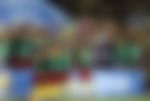 DR Congo
Coach: Florent Ibenge (COD)
Africa/world rankings: 5/51
Previous appearances: 18
Best placing: champions (1968, 1974)
Egypt
Coach: Javier Aguirre (MEX)
Africa/world rankings: 8/57
Previous appearances: 23
Best placing: champions (1957, 1959, 1986, 1998, 2006, 2008, 2010)
Ghana
Coach: James Kwesi Appiah (GHA)
Africa/world rankings: 6/53
Previous appearances: 21
Best placing: champions (1963, 1965, 1978, 1982)
Guinea
Coach: Paul Put (BEL)
Africa/world rankings: 12/68
Previous appearances: 11
Best placing: runners-up (1976)
Guinea-Bissau
Coach: Baciro Cande (GNB)
Africa/world rankings: 31/118
Previous appearances: 1
Best placing: first round
Ivory Coast
Coach: Ibrahim Kamara (CIV)
Africa/world rankings: 11/66
Previous appearances: 22
Best placing: champions (1992, 2015)
Kenya
Coach: Sebastien Migne (FRA)
Africa/world rankings: 23/106
Previous appearances: 5
Best placing: first round
Madagascar
Coach: Nicolas Dupuis (FRA)
Africa/world rankings: 24/107
Previous appearances: none
Mali
Coach: Mohamed Magassouba (MLI)
Africa/world rankings: 10/65
Previous appearances: 10
Best placing: runners-up (1972)
Mauritania
Coach: Corentin Martins (FRA)
Africa/world rankings: 18/84
Previous appearances: none
Morocco
Coach: Herve Renard (FRA)
Africa/world rankings: 3/43
Previous appearances: 16
Best placing: champions (1976)
Namibia
Coach: Ricardo Mannetti (NAM)
Africa/world rankings: 26/110
Previous appearances: 2
Best placing: first round
Nigeria
Coach: Gernot Rohr (GER)
Africa/world rankings: 4/46
Previous appearances: 17
Best placing: champions (1980, 1994, 2013)
Senegal
Coach: Aliou Cisse (SEN)
Africa/world rankings: 1/24
Previous appearances: 14
Best placing: runners-up (2002)
South Africa
Coach: Stuart Baxter (ENG)
Africa/world rankings: 14/74
Previous appearances: 9
Best placing: champions (1996)
Tanzania
Coach: Emmanuel Amunike (NGR)
Africa/world rankings: 37/137
Previous appearances: 1
Best placing: first round
Tunisia
Coach: Alain Giresse (FRA)
Africa/world rankings: 2/28
Previous appearances: 18
Best placing: champions (2004)
Uganda
Coach: Sebastien Desabre (FRA)
Africa/world rankings: 16/77
Previous appearances: 6
Best placing: runners-up (1978)
ADVERTISEMENT
Article continues below this ad
Zimbabwe
Coach: Sunday Chidzambwa (ZIM)
Africa/world rankings: 28/113
ADVERTISEMENT
Article continues below this ad
Previous appearances: 3
Best placing: first round