After Harvick-Elliott Spat, a New Rivalry Brews Between Chase Briscoe and Denny Hamlin
Published 10/21/2021, 6:22 AM EDT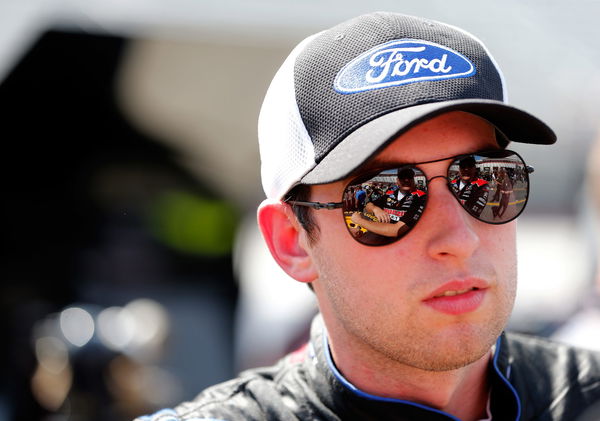 ---
---
Over the past few weeks, the Kevin Harvick and Chase Elliott rivalry has dominated headlines. However, it appears that another equally fierce rivalry is brewing. This time, it involves Chase Briscoe and Denny Hamlin, and that has been bubbling since Indianapolis.
ADVERTISEMENT
Article continues below this ad
Recently, the two drivers clashed at the Texas Motor Speedway, and continued squabbling after the race. Apparently, the two of them rubbed against each other and Briscoe came off worse. With his race compromised, he could only muster 15th on the track. In the aftermath of the race, the duo exchanged words away from the track and on social media.
The incident occurred during the final stage of the race, and neither driver was amused. Hamlin was able to continue unabashed, but Briscoe was forced to pit for repairs. His Stewart-Haas Racing car sustained heavy damage after making contact with the outside wall and he picked up a puncture.
ADVERTISEMENT
Article continues below this ad
This is not the first time Denny Hamlin and Chase Briscoe clashed
ADVERTISEMENT
Article continues below this ad
The last time Briscoe and Hamlin squared off, the scene was the inaugural race at the Indianapolis road course. Around that time, the #14 driver cut the first corner on the final lap. Naturally, the officials slapped a penalty, though he did not get the message until much later. Later on, Chase Briscoe got into the back of Hamlin and spun him out, to the latter's fury.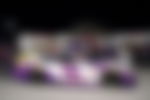 Fast-forward to the Texas race aftermath, they sparred on social media. Briscoe bemoaned not having '10,000 races worth of experience'. However, Hamlin shot back, "Not sure you'll get there. There's cars racing for the championship. In case you forgot about taking out the leader and costing him 1 championship already this season. Perhaps when you learn give and take, you will start to finish better."
ADVERTISEMENT
Article continues below this ad
In response, Briscoe declared that he is not going to move over just because he is a Playoff driver. He insisted that he is racing for his career and he wanted to take advantage of his car's pace. Hamlin then had the last word, suggesting that 'respect' is underrated.