After Spectator Ban – Tokyo Olympics 2020 Announces New Protocols for Medal Ceremonies
Published 07/14/2021, 11:06 AM EDT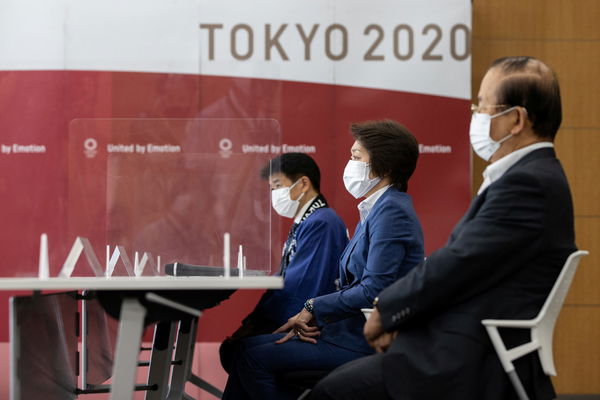 ---
---
At a normal Olympics, all fans and athletes remember is that they get presented with the medals and exchange greetings with the presenters and other officials. Then the flag goes up and the national anthem is sung. But as the pandemic is raging across the world, Tokyo Olympics 2020 has decided to cut some of these traditions.
ADVERTISEMENT
Article continues below this ad
In a press conference, Thomas Bach, the president of the International Olympic Committee announced that the medal winners in Tokyo will not be given the medal around their neck. The regular proceedings had a guest who would give them the medal and the memento. However, athletes will now have to pick up the medal from the tray and wear it themselves.
ADVERTISEMENT
Article continues below this ad
"The medals will not be given around the neck. They will be presented to the athlete on a tray and then the athlete will take the medal him or herself," Bach said.
How will the Tokyo Olympics 2020 medals be handled?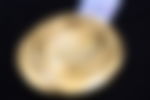 Moreover, the medals will be handled with disinfected gloves before the players are given the medals. "It will be made sure that the person who will put the medal on tray will do so only with disinfected gloves so that the athlete can be sure that nobody touched them before," Bach added.
ADVERTISEMENT
Article continues below this ad
The athletes and the officials will have to wear their masks during the medal ceremonies. And to ensure there is no spread of the virus, there won't be any handshakes and hugs during the ceremony.
These precautions are in place because of the COVID-19 pandemic. With the whole of Japan under emergency, there won't be any fans in the stadiums and arenas for the games. Tokyo has been reporting over 500 cases for the past few weeks and with the vaccination of the Japanese public is below 20 percent, hence there is a lot of scare regarding the virus and the Olympic games. Let's hope the virus doesn't come near the Olympic village.
ADVERTISEMENT
Article continues below this ad