After Surpassing Rafael Nadal, How Can Daniil Medvedev Dethrone Novak Djokovic From the World No.1 Spot?
Published 03/15/2021, 9:02 AM EDT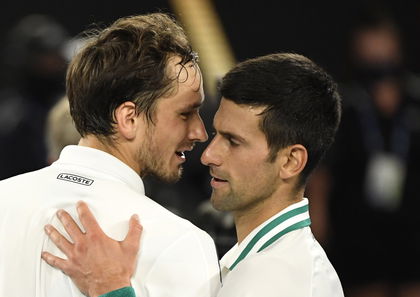 ---
---
Daniil Medvedev created history as he dethroned Rafael Nadal to be the new World No.2 after his triumph at ATP Marseille. On top of the ATP rankings sits Novak Djokovic, who has held the position for the last 13 months. Currently, the difference between Medvedev and Djokovic is substantial, but in the coming clay-court season, the Russian has a realistic chance of dethroning Djokovic and becoming the new World No.1.
ADVERTISEMENT
Article continues below this ad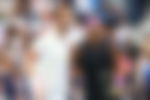 Medvedev now has 9940 points. Ahead of him sits Djokovic at 12008, a cool 2068 points ahead of Medvedev. The coming tournaments hold the key for Medvedev to surpass Djokovic.
ADVERTISEMENT
Article continues below this ad
Novak Djokovic has fewer points to gain in the coming months
Djokovic has had stellar clay court seasons in the past. Thus he is the defending champion at Madrid Open and the Italian Open, and runner-up at French Open. So the Serb doesn't have a lot of points to gain in the coming months. He can win points mainly at Miami Open, Monte Carlo, and French Open.
For Medvedev though, he has only 90 points from Miami Open and further has 10 each from Madrid and the Italian Open. And he has exited the French Open in the first round for the past four years. Thus Medvedev could reach Djokovic before the French Open or even before winning a Grand Slam.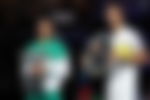 Medvedev and Djokovic will next appear in Miami Open. Both of them have 90 points to defend there, which gives both an opportunity to significantly add to their tally. If Djokovic does win Miami Open, then Medvedev might take longer to surpass him. But if Medvedev wins in Miami, he will place himself in pole position for the number one ranking.
April and May to decide the fate of Daniil Medvedev
ADVERTISEMENT
Article continues below this ad
April is the month which could decide the World No.1. It hosts a lot of ATP 250 series tournaments with the ATP 500 event in Barcelona. Furthermore, there is the Monte Carlo Masters as well. April is where Djokovic can extend his lead at the top. But in May with Madrid Open, Italian Open, and French Open, Medvedev stands a chance to win thousands of points.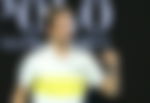 With Djokovic having no chance of improving in Madrid and Rome, Medvedev could earn a lot. So if Medvedev does win the two titles, he will earn a combined 1980 points. These points haul coupled with a few others earned in April could well propel Medvedev to World No.1
ADVERTISEMENT
Article continues below this ad