After xQc's Stream-Sniping, Twitch Rivals Curse Continues for Tfue as Streamer Gets Banned for Brightness Setting in Minecraft
Published 04/07/2021, 7:29 AM EDT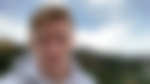 ---
---
Twitch recently held a Minecraft Rivals tournament with 16 teams featuring the platform's biggest creators, such as Tfue, CaptainSparklez and many more. Players in the Twitch Rivals: Minecraft Mystery Games competed in three challenges to get a stake in the $50,000 prize pool. Fans were in for a fun time as they got to see their favorite streamers compete in modes like Raid, Scavenger and Combat to get the top spot and win $12,000.
ADVERTISEMENT
Article continues below this ad
After three grueling rounds, Tfue's team, which included streamers like Reignex, Feinberg and k4yfour, won the tournament with 45 points. But things took a sour turn for Turner "Tfue" Tenney after the moderators docked some points off his team.
Tfue quite possibly has the worst luck in Rivals history as last time he played Rivals in Fall Guys he was forced to forfeit prize money cause of xQc stream sniping, a moment we shall never forget.

Black cherry is the hands down best seltzer flavor

— Jake Lucky (@JakeSucky) April 6, 2021
ADVERTISEMENT
Article continues below this ad
Tfue loses points for using high brightness
Following his victory, the moderators reviewed several complaints about Tfue using high brightness in the game. A lot of fans noticed that Turner's gameplay showcased a lot of the underwater parts of the map, unlike his contemporaries. Players can only get to see this by having really high brightness following a tweak in the game's files.
The event's guidelines clearly stated that players should only use Vanilla Minecraft. This meant that players can't use any mods, texture packs, or even tamper with the game's files. They can only change the various settings present within the game's client. So, even though there were no mods like Fullbright present on Tfue's system, he was penalized for changing the game's files.
Turner received a six-point deduction from his team's score, which dropped them down to 39 points. This gave BastiGHG the win with 44 points while Tfue and company got demoted to second place, tied with CaptainSparklez and his crew.
Turner apparently disqualified from the tournament
Following the tournament, Tfue tweeted about the controversy by revealing that he got disqualified from the tournament. The streamer has revealed no details about his decision to appeal for the disqualification. Many of his fans came to his support with screenshots of nine other players having a similar brightness setting.
WE JUST WON TWITCH RIVALS AND THEY DISQUALIFIED US BECAUSE MY BRIGHTNESS WAS TOO HIGH????

— Tfue (@TTfue) April 6, 2021
ADVERTISEMENT
Article continues below this ad
This isn't the first time Turner has got a penalty in a Twitch Rivals event. He earlier had to give up his prize money from the Twitch Rivals Fall Guys tournament after fans caught his teammate xQc stream sniping.
No one knows if Twitch will uphold his ban, with or without his appeal. Other players who were allegedly using similar settings might also receive a similar disqualification or points deduction.
ADVERTISEMENT
Article continues below this ad