"Age Fraud Leads to an Erosion of Culture": Rahul Dravid
Published 09/28/2019, 6:41 AM EDT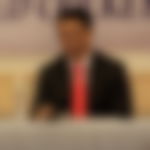 ---
---
Former India player and the current director of National Cricket Academy (NCA), Rahul Dravid believes age fraud leads to an "erosion of culture". He added that this is something that whoever involved in the game they need to be active to stop this.
ADVERTISEMENT
Article continues below this ad
"It is up to the maidan secretaries, the owners of the office teams, the club teams to ensure that this does not happen," the former captain said at the prize distribution ceremony of the Times Cricket Shield. "Age fraud leads to an erosion of culture. It leads to a scenario where a lot of talented boys don't get to play when they should actually be playing."
Dravid further expressed that the state teams, who break the rules regarding the age fraud of players often ended up experiencing less success at the senior level. He has earlier ensured the fair representation for the young cricketers when he was India's U-19 coach. He had implemented a rule that saw the eligible players appear in the ICC U-19 World Cup only once.
ADVERTISEMENT
Article continues below this ad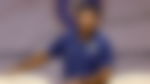 He also asked the players to not worry too much about their selection in the national team. Instead, he wanted them to focus on enjoying the game and remember why they started playing cricket.
"Not everyone of you will go on to play Ranji Trophy or for India or get an IPL contract. But don't let selection come in the way of your enjoyment. If you are always worried about your next selection, you will never enjoy the game," he concluded.
Rahul Dravid has faced a "conflict of interest" complaint filed by Madhya Pradesh Cricket Association Life member Sanjeev Gupta. He stated that Dravid has taken a "Leave of Absence" and did not resign from his position at India Cements (owners of IPL franchise CSK) before joining National Cricket Academy as the Director of Cricket. However, the charge against him has been down-played by the Committee of Administrators (CoA) giving the example of former RBI Governor Raghuram Rajan.