Age of Empires 4 Is in the Works, and "Making Great Progress"
Published 01/02/2021, 2:26 PM EST

---
---
Age of Empires is undoubtedly one of the most iconic games from our childhood. This Strategy game franchise was the reason why many of us developed a sound knowledge of world history. Unfortunately, the series has not released an original title for around 16 years now.
ADVERTISEMENT
Article continues below this ad
Further reading: MrBeast YouTube Rewind 2020: Minecraft, Among Us, Corpse Husband and Others Shine in This Crazy Recap
However, Tantalus Media gave us Age of Empires 3: Definitive Edition on October 15th this year. This title took us back to the fond memories we have of the 2005 title, but with enhanced graphics and better gameplay.
ADVERTISEMENT
Article continues below this ad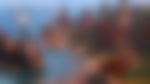 In a recent blog post, Shannon Loftis, studio head of World's Edge, gave us an insight into what is currently cooking in the AoE franchise. Apart from reminiscing about the studio's achievements in the past few years with the franchise, Loftis also spoke about the upcoming installment in the series.
Shannon Loftis shares current updates about Age of Empires 4
The development of Age of Empires 4 has been quite a hush-hush deal from the house of Relic Entertainment. It was not until 2019 that Microsoft revealed a snippet of the gameplay, although the game was first announced back in 2017.
According to Loftis, AoE 4 is currently at a playable stage. Here is what she had to say about the current status of the development of this Real-time strategy title:
"RTS development is funny: it takes a while to build the separate systems (AI, economy, sim, rendering, etc), and then it takes a while for them to come together. But when they do, you suddenly have a game—a game that needs debugging and balance and polish— but the core of the game that you know you're going to ship. And the best part is that it feels like an Age of Empires game."
ADVERTISEMENT
Article continues below this ad
Shannon emphasized the fact that times are looking good for this real-time strategy franchise. She said,
"The future of Age of Empires is extremely bright; there's so much more to come!
I wish I could tell you everything that we have in the works, but I can't. Just know that as we're revisiting the past of Age of Empires through the Definitive Edition products, and we're full-steam ahead on our present release (Age of Empires IV) and future projects, as well!"
ADVERTISEMENT
Article continues below this ad
Further reading: Fortnite Pro Bugha Renews Contract with Sentinels; NRG Ronaldo and Clix in a Twitter Spat