AITA rules, Leander croons
Published 07/16/2016, 1:30 PM EDT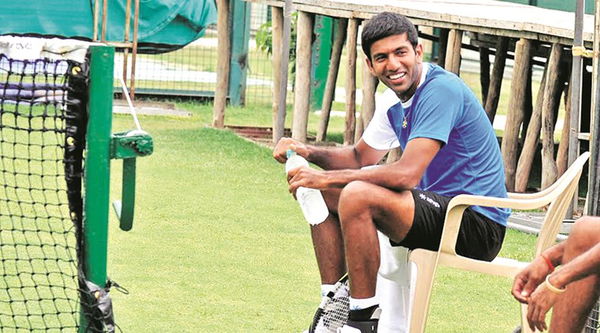 ---
---
The All India Tennis Association(AITA), like any other sports association in India, operates under a very defaulting omertà when handling Player-Official relations, that leaves our country's sports output to a dismal level. Just another case of negligence is the Rohan Bopanna – Leander Paes pairing.
ADVERTISEMENT
Article continues below this ad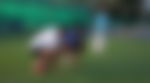 On Monday, AITA selected its team of players who will be representing India at the Rio Olympics 2016. The team consists of 6 members for its ticket into various categories, namely Men's' Doubles and Mixed Doubles. The Indian brigade includes the likes of Leander Paes, Sania Mirza, Rohan Bopanna, among others. One would generally expect the Doubles team to be impeccably in sync and gutted to win it at The Olympics.
ADVERTISEMENT
Article continues below this ad
The International Tennis Federation rules allow any player ranked inside the top 10 of the ATP Doubles Ranking to nominate a player of his choice to partner for the games. They provide direct acceptance to 24 Doubles players.
Since Bopanna is India's present best hope, considering his under-10 rank, that'd give him the right to choose any player. However, his selection with Paes caused a stir because in a letter to IATA he requested Saketh Myneni as his wingman.
Since his first selection with Saketh Myneni was disregarded, despite Saketh holding a worse rank than Paes, he has given his share on the patriarchal IATA ruling, by saying: "I cannot get in with Leander to play a tournament. The cut-off in Washington and Toronto is 50 and there is no Indian ranked as high, barring me."
ADVERTISEMENT
Article continues below this ad
While Paes is the only Indian to complete a Grand Slam win, he's optimistic about being professional when it comes to matters pertaining to the court and issued his statement: "We both are playing at the professional circuit. You can look at it however you want. I have won four grand slams in the last 18 months and I am in good shape too."
After having played a match together in Bengaluru, Paes and Bopanna seem desperate to pursue personal fulfillments in taking up tasks with the association.
While player-player chemistry on the court is what converts losses to wins, both players seem to rap the federation for not being fair. As much as player quality and ability scores more than compatibility, AITA needs to develop a criterion for taking professional players choice into consideration and maintain a mandate.
ADVERTISEMENT
Article continues below this ad