Ajax Amsterdam : An Insight into Manchester United's UEL Final Opponents
Published 05/12/2017, 1:17 PM EDT
By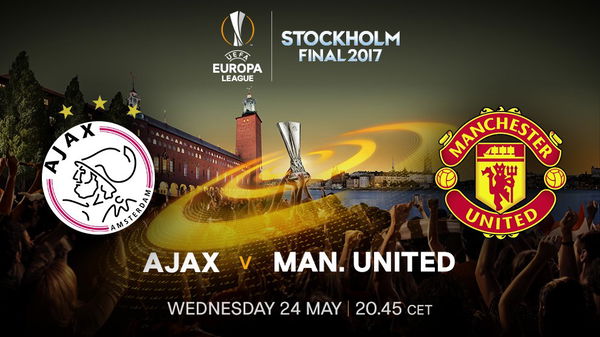 Manchester United. Real Madrid. Liverpool. AC Milan. What is the one common similarity across all these football clubs? History. These clubs have established a name for themselves across the globe through decades due to their trophy-laden history. One club which falls in the same bracket, but isn't as renowned as the aforementioned super-clubs, is Ajax Amsterdam. Not many people know this, but Ajax Amsterdam boast of a trophy cabinet which could give the likes of all European heavyweights, a run for their money. So if you thought that taking home the only trophy that doesn't bear their name would a cakewalk for Manchester United, think again. The most successful club in England will take on the most successful club from the Netherlands in what is being anticipated as a cracker of a match in the final of the UEFA Europa League at the Friends Arena in Stockholm, Sweden, on the 24th of May, 2017. As Manchester United manager Jose Mourinho put it, "Ajax v Manchester United – two monsters in the final. The history of the two clubs, amazing."
ADVERTISEMENT
Article continues below this ad
Here are a few interesting facts about Ajax Amsterdam:
ADVERTISEMENT
Article continues below this ad
Ajax have won a mind-boggling 33 league titles, as well as 18 Dutch Cup's, 8 Johan Cruyff Shield's, 4 European Cup/Champions League trophies, 1 Cup Winners' Cup, 1 UEFA Cup and 2 UEFA Super Cups. Barcelona (82) and Real Madrid (79) are the only clubs from Europe's top five league who have won more trophies than the Dutch giants.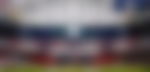 They won a record-breaking four consecutive Eredivisie titles from 2010-2014 under former coach Frank De Boer.
Ajax have reached a European final for the first time in 21 years. Their last appearance in a European final was when they lost to Juventus on penalties in UEFA Champions League final 1996.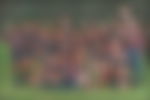 In 1996, Ajax Amsterdam were the defending European Champions. They had tasted Champions League glory just the previous season, by defeating AC Milan in the final. This was, incidentally, their last European trophy. They are yet to win a European trophy in 22 years.
Ajax are yet to record a win against Mourinho. The Dutch side have played against the Portuguese tactician's teams on six occasions and the current Manchester United manager emerged victorious in all six of them.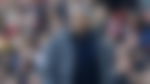 Ajax Amsterdam have faced Manchester United four times, winning twice and losing as many times.
1976/77 UEFA Cup first round
Ajax 1-0 Manchester United
Manchester United 2-0 Ajax
2011/12 UEFA Europa League round of 32
Ajax 0-2 Manchester United
Manchester United 1-2 Ajax
Zlatan Ibrahimovic shot to fame at Ajax Amsterdam. Daley Blind(who arrived at Manchester United from Ajax) and Justin Kluivert will, in all likelihood face each other in the final. Their fathers, Danny Blind and Patrick Kluivert played for Ajax as well.
What makes Ajax Amsterdam a huge threat to Manchester United's hopes of booking a spot in next season's UEFA Champions League?
The Manager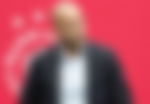 Ajax Amsterdam's decision to replace Frank De Boer, manager who won them four consecutive titles followed by two second-placed finishes in the last six seasons, with Peter Bosz, an unknown entity in the football head coach circuit, at the start of the current season, came as surprise. Anyone would hardly expect a club of the stature of Ajax Asmterdam to tun to a manager whose experience at the top level is limited to Dutch side Vitesse and Israeli club Maccabi Tel Aviv, to take up the top job. Bosz, however has silenced his critics emphatically. They are on the cusp of winning their 34th league title(Ajax currently are second in the table with 78 points, just one point behind Feyenoord, with a game to go) and are playing their first European final in two decades. The 54-year-old has won 35 of the 54 games that he has been in-charge of the club.
The Tactics
It's a well-known fact that the team which goes in to the match as favorites dominates possession, while the underdogs sit-back and try to counter-attack. Most of the teams that Mourinho's men have faced this season, belong to the latter category. But not Ajax. On paper Manchester United may the favorites going in to the final, but Ajax aren't a team who play like underdogs. Bosz employs a 4-3-3 formation, with playing possession-based football being his chief tactic. And what's worse for the Red Devils, Ajax have managed to put the ball in the back of the net without much difficulty, something which Manchester United in doing all season. Ajax have scored 76 goals in the Eredivisie this season, while Manchester United have scored just 51 in the Premier League.
Key players
Kasper Dolberg: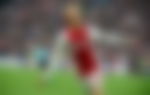 The 19-year-old Denmark International has been lethal in front of the park for Ajax this season, having scored 15 goals in the Eredivisie so far and 6 goals in the Europa League in 9 games.
Joel Veltman: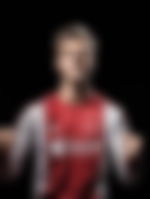 The Dutch defender is a veteran for Ajax Amsterdam, having made close to 200 appearances for the club at just 25 years of age. He has been solid at the back, helping Ajax maintain a record of conceding the joint-least number of goals(22) in the Eredivsie this season.
Davy Klaassen: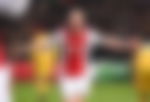 Holland midfielder Klaassen has been a crucial player for Ajax, having netted 15 goals so far.
Bertrand Traore:
ADVERTISEMENT
Article continues below this ad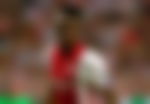 Chelsea loanee Traore has caught the eye of the footballing world, managing some impressive numbers for Ajax.
Justin Kluivert:
ADVERTISEMENT
Article continues below this ad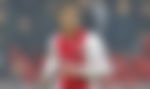 Son of Holland and Ajax legend Patrick Kluivert, Justin Kluivert has been following his father's footsteps, ever since breaking in to Ajax's first team. The 18-year-old attacking midfielder is making a name for himself by scoring some outrageous goals, most recently against Dutch side Go Ahead Eagles in Eredivisie.