Al Ahli's Olaroiu in mixed emotions after reaching ACL final
Published 10/20/2015, 5:29 PM EDT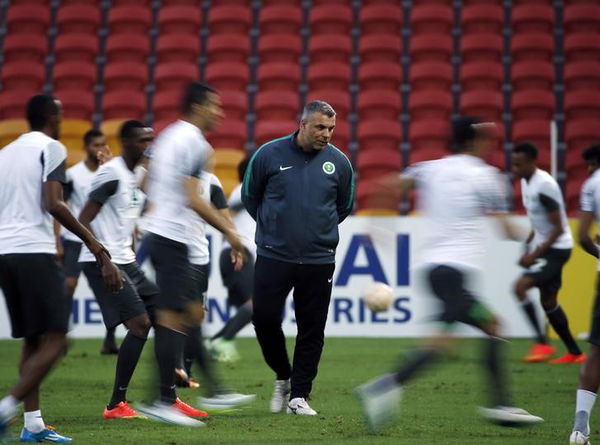 By Matt Smith
ADVERTISEMENT
Article continues below this ad
DUBAI (Reuters) – Cosmin Olaroiu admitted to contradictory emotions after leading Dubai's Al Ahli to a maiden Asian Champions League final on Tuesday, seven years after he coached opponents Al Hilal to the Saudi title.
The Romanian also took charge of the kingdom's national team at this year's Asia Cup and is a veteran of Gulf football, having won three league championships in the United Arab Emirates this decade.
ADVERTISEMENT
Article continues below this ad
"It's qualification but for me it's a little bit difficult because against Hilal one eye cries one eye is happy," Olaroiu told reporters after Ahli's Kwon Kyung-won netted in injury time to send the 2014 UAE champions through to November's ACL final 4-3 on aggregate.
Ahli had never reached the ACL knock-out stages before and required an 88th minute winner in their final group game to make the last-16, but will now hope to become the UAE's first continental champion since Al Ain in 2003.
"Of course I'm happy mostly for my players, they are heroes for what they have done nobody gave them a chance. They are in the final and I told them they don't have to stop here," said Olaroiu.
Against Hilal, Ahli were 2-0 up thanks to first-half strikes by Brazilian pair Rodrigo Lima and Everton Ribeiro, before the Riyadh outfit's own Brazilian duo Ailton and Carlos Eduardo provided sublime finishes to put last year's finalists ahead on away goals.
"Sometimes you need a little bit of luck in football and this time it was on our side," said Olaroiu.
"In the second half, they created more, but they failed because the intensity they played (at) meant they spent a lot of energy and step-by-step we came back into the game."
ADVERTISEMENT
Article continues below this ad
For Hilal, defeat was bitter, especially after being refused a penalty at 2-1 down, Bahraini referee Nawaf Shukralla giving Ahli a free-kick for an earlier tug after Habib Fardan had scythed down Abdulla al-Dosary as the wing-back shaped to shoot.
"We had a very bad performance in the first 30 minutes," Ahli's Greek coach Giorgos Donis told reporters.
"In the second half, we played very good football, created a lot of chances, changed the game and had the opportunity to get the ball to win some free kicks but we lost that chance I accept it is my fault."
ADVERTISEMENT
Article continues below this ad
In the other semi-final, Japan's Gamba Osaka will attempt to overturn a 2-1 first-leg deficit at home to China's Guangzhou Evergrande on Wednesday.
(Reporting by Matt Smith, editing by Pritha Sarkar)