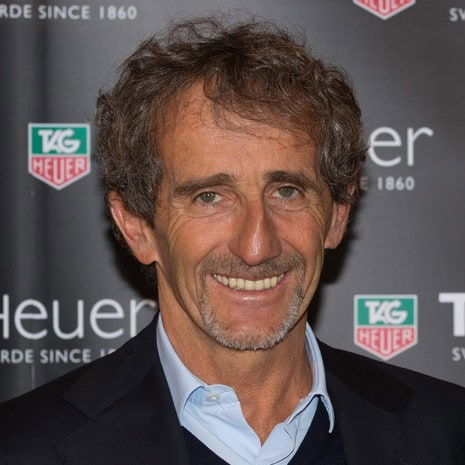 Formula 1 legend Alain Prost celebrates his 65th birthday today. Alain Prost, one of the greatest F1 drivers of all time won the F1 Drivers World Championship 4 times and had 51 GP wins. He held the record for most Grand Prix victories from 1987 up till 2001 when he was surpassed by Michael Schumacher.
And even after so many years, he is still high up in the all-time standings. He currently sits fourth in the number of wins, behind Michael Schumacher, Lewis Hamilton, and Sebastian Vettel.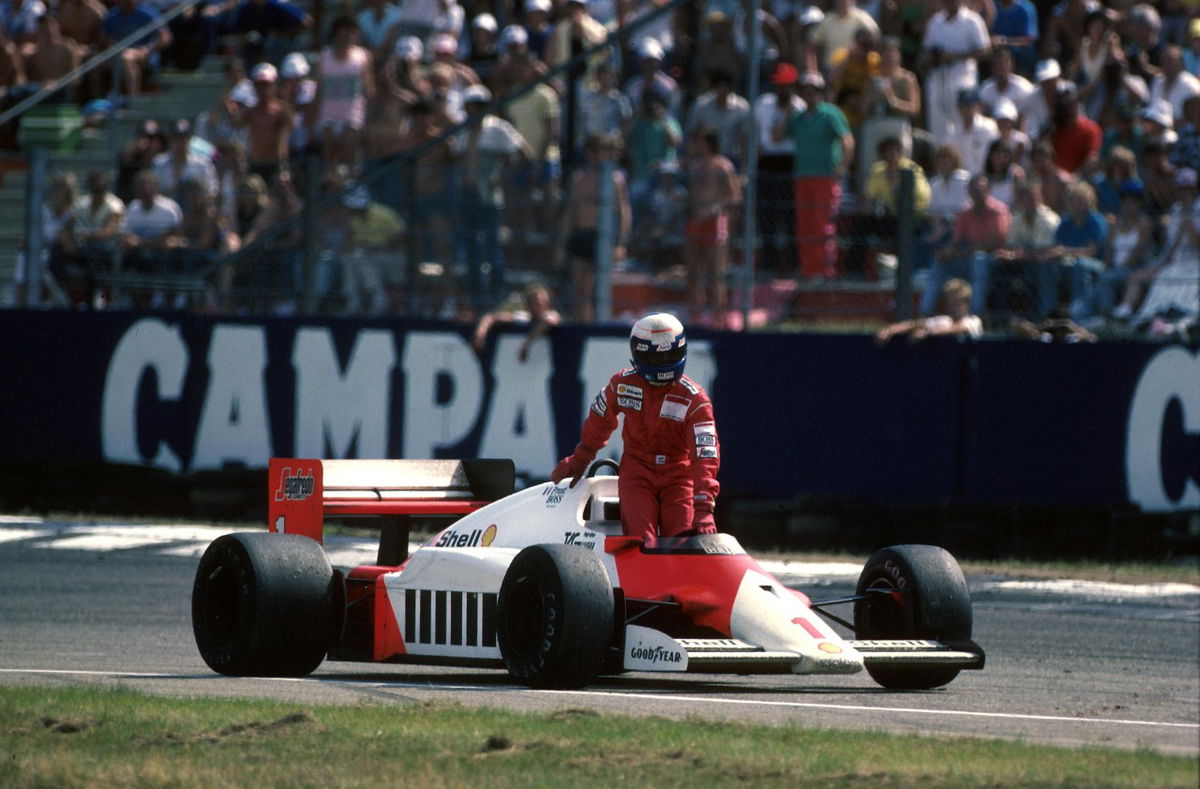 Career Highlights
Prost started his Formula 1 career in 1980 with McLaren F1 but because of multiple reliability issues left the team after just 1 season. He switched across to the French team Renault F1. He had a good run and was able to win nine races during his stint at the team.
Prost finished the 1983 world championship as 1st runners up just 2 points shy of the winner Nelson Piquet. After that because of his differences with the management, he was fired at the end of 1983 season and joined Mclaren for the next year.
He joined then double world champion Niki Lauda at Mclaren and lost the championship to Lauda by just half a point. Finally, in 1985 he won his first world championship. He dominated the whole season and finished the season 20 points ahead of his closest rival.
Prost triumphed again the next year after fighting a close battle with Nelson Piquet and Nigel Mansell. He would go on to win the title once more in 1989. After a 2-year stint at Ferrari and a sabbatical year in 1992, he joined Williams and won his final Drivers Title with the team. He retired at the end of 1993 season.
Alain Prost and Ayrton Senna
Popularly known as 'le Professeur', Prost's rivalry with Ayrton Senna is one of the greatest of all time. It all started in 1988 when Senna joined Prost at the McLaren team.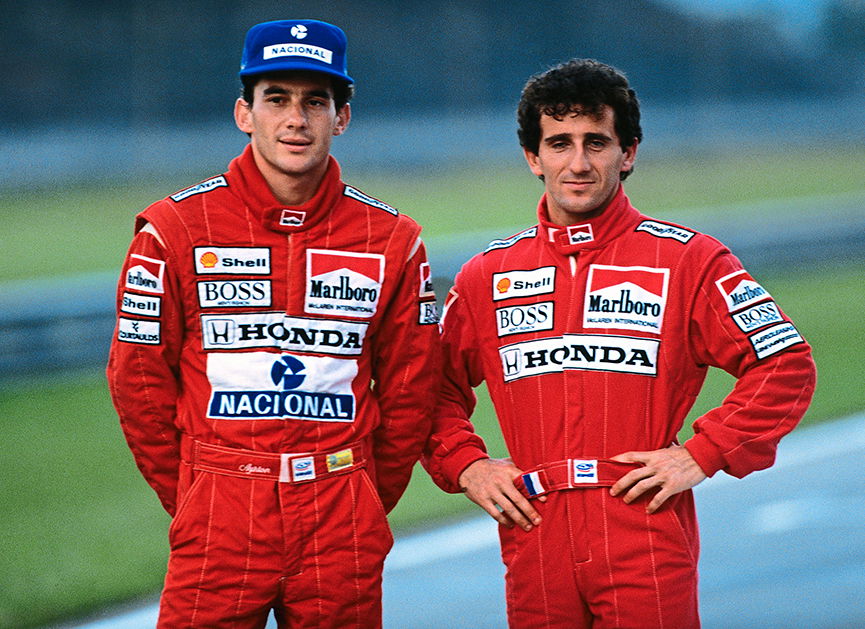 One of the most notable incidents took place during the Portuguese Grand Prix, where Senna was trying to block Prost from taking the lead. He forced the Frenchman towards the pit wall at over 170 mph. But Prost managed to push back Senna and took the lead as they went into the first corner.
The incident started one of the most famous rivalries of all time. Although they were fierce opponents on the track they had a lot of respect for each other. And after the tragic death of Senna in 1994 Alan was one of the pallbearers at his funeral.