Aleia Hobbs to Replace Sha'Carri Richardson in 4x100m Relay Team for Tokyo Olympics 2021
Published 07/08/2021, 8:56 AM EDT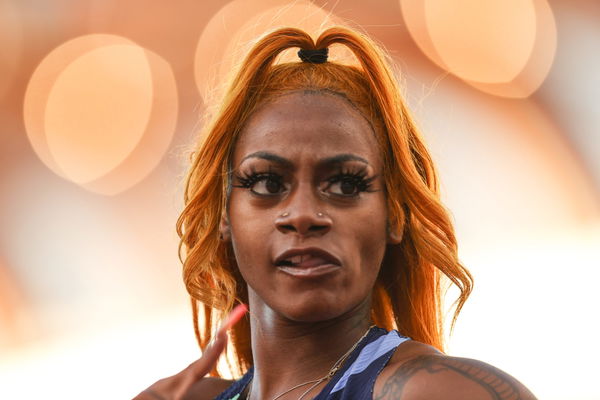 ---
---
Sha'Carri Richardson was expelled from the USA's track and field team for Tokyo Olympics 2021 after a positive marijuana test. Her expulsion was confirmed after she wasn't named in the 4x100m relay team for which she was eligible. And now joining the team instead of Richardson is Aleia Hobbs.
ADVERTISEMENT
Article continues below this ad
Hobbs will now make her Olympic debut. She didn't qualify for the 100m as she finished seventh in the Olympic trials. But she is in the relay pool for 4x100m. Sha'Carri had finished first in the 100m trials, but her suspension has now allowed Hobbs to hop into the Olympic bound team.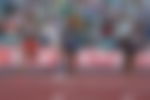 The 100m relay team will now be led by Javianne Oliver. After her are sprinters, Teahna Daniels, Jenna Prandini, and Gabby Thomas. Aleia Hobbs and English Gardner are the other two in the relay pool. After Sha'Carri's suspension was confirmed she was first replaced by Jenna Prandini in the 100m race.
ADVERTISEMENT
Article continues below this ad
Sha'Carri Richard's Tokyo Olympics 2021 suspension
Sha'Carri Richardson's suspension made a huge uproar ahead of the Olympics. Many have sided with Sha'Carri over the controversy. The eligibility of marijuana in the doping list is highly debated and the whole situation won't be forgotten anytime soon.
Sha'Carri had suffered a deep personal loss that prompted her to consume marijuana. As she qualified for the Olympics, she learned about the news of her mother's departure and that troubled her. Hence to cope with the loss, Richardson used marijuana.
"I want to take responsibility for my actions. I know what I did, I know what I'm supposed to do … and I still made that decision. People don't understand what it's like to have to … go in front of the world and put on a face and hide my pain. Who am I to tell you how to cope when you're dealing with the pain or you're dealing with a struggle that you haven't experienced before or that you thought you never would have to deal with?" she said.
ADVERTISEMENT
Article continues below this ad
Despite Sha'Carri's suspension, the USA's team is still the favorite for the gold in Tokyo. The top 10 timings in 2021 have many American sprinters and hence as Sha'Carri goes the replacement is also of top quality.
ADVERTISEMENT
Article continues below this ad