Alex Albon Handled 'Intense Questioning' 'Extremely Well': Red Bull Boss Horner
Published 12/22/2020, 8:02 AM EST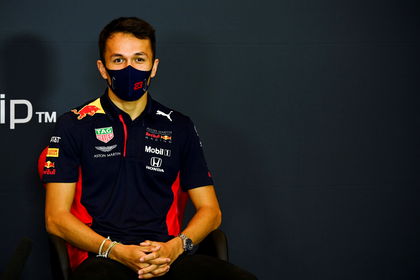 ---
---
Alex Albon faces the cruel ploy of fate. The Thai racer had been in his second season with Red Bull. While joining in the summer of 19′, he had hoped that he would have had more time. However, in the fast-paced turns of F1, time is the most scarce element in the sport.
ADVERTISEMENT
Article continues below this ad
The Thai national had his issues with the car at the beginning of 2020. He kept falling back the track regularly and Red Bull kept losing points. Although he improved at the dying stages of the season, Red Bull couldn't risk that next year. Although the decision to replace him was hard, they had to do it.
F1 embarks on a new journey from 2021. With revised FIA rules and new car designs, F1 plans to turn over a new leaf. However, this chapter will not have the provision to make too many mistakes. With pilots grilling each other at each turn, the stakes will be high.
ADVERTISEMENT
Article continues below this ad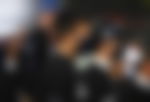 However, team principal Horner got impressed by the form he portrayed towards the end of the season. His podiums at Mugello and Sakhir and his powerful finish at Abu Dhabi all sums up the reason he is still a test driver in the team.
"Max's 2021 teammate has been a matter for debate and at times something that has yielded intense questioning and external pressure for Alex. He handled this extremely well and it impressed me how much strength, resilience and class he has displayed throughout," pointed out Horner.
Alex Albon prepares for 2022
The team and the principal were at a fix regarding Max's teammate for 2021. Horner and Dr. Marko kept surveying through the data they had gathered. On one side Perez had performed his best season so far. On the other hand, there was Albon steadily improving his form. The delirium was suffocating everyone.
However, a choice had to be made and the Milton Keynes team chose the Mexican. Sergio deserved his seat after his ruthless axing at Racing Point. They left the Mexican drowning until Red Bull rumors surfaced. Since then he knew what he had to do and he excelled with his form.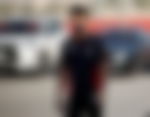 ADVERTISEMENT
Article continues below this ad
"Alex remains an important part of the Team and will focus on 2022 development and of course making himself a contender for a future race seat. He is also one of the most humble drivers we have ever worked with and a highly regarded member of the Team," concluded Horner.
Well, his humility will sure get him far and he concentrates well for his 2022 seat. All the best to both the drivers, Checo and Albon for their respective futures. While each of them prepares, we hope Checo gets in tune with the car soon and Albon equips him well to get back on the track.
ADVERTISEMENT
Article continues below this ad