Alex Peroni Released From Hospital After Frightening F3 Crash in Monza
Published 09/12/2019, 7:44 AM EDT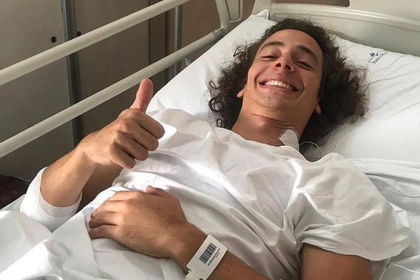 ---
---
On Saturday, F3 driver Alex Peroni got the ride of his life at the Italian Grand Prix. The Australian driver drifted out a little wide at Parabolica, the final corner at Monza. Unfortunately, he failed to spot the sausage kerb, aimed at deterring drivers from going wide. That kerb did its job, although it did it too well, and the poor man was sent flying.
ADVERTISEMENT
Article continues below this ad
His car then crashed into the catch fence and almost out of the circuit, giving nearly every marshal a massive fright. Since then, Peroni has been hospitalised and treated for his injuries.
Now, there has been a spot of good news as Alex Peroni has been released from the hospital. Fortunately, he did not need surgery on his back, which bore the brunt of the accident. However, he does have to wear a brace for the coming month and will need absolute rest.
ADVERTISEMENT
Article continues below this ad
As a result, he will definitely miss the Russian Formula 3 Grand Prix in Sochi. In addition to that, there are chances that his participation at the Macau Grand Prix will also be in doubt.
ADVERTISEMENT
Article continues below this ad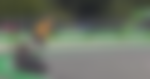 The 19-year-old sustained a fractured vertebra and concussion in the incident. Meanwhile, marshals on scene escaped serious injury, while Peroni was able to walk himself to the medical car, albeit visibly shaken.
While being able to walk from the accident, Peroni later displayed concussion-like symptoms and complained of back pain.
ADVERTISEMENT
Article continues below this ad
The Tasmanian will return home immediately, with management now set on securing Peroni's return to the grid for the 2020 season.
Peroni's manager David Quinn said the young gun is in "good spirits" despite the setback.
"In the accident Alex suffered concussion as well as a back injury when his car landed heavily after being launched high into the air by a trackside kerb," Quinn said.
"While Alex is in good spirits and keen to resume racing as soon as possible, the first priority is his full recovery which will necessarily take time.
"Therefore everyone, including Alex, needs to be patient."