Alexa Bliss Makes Eva Marie Pay for Slapping Lilly at WWE SummerSlam 2021
Published 08/21/2021, 10:09 PM EDT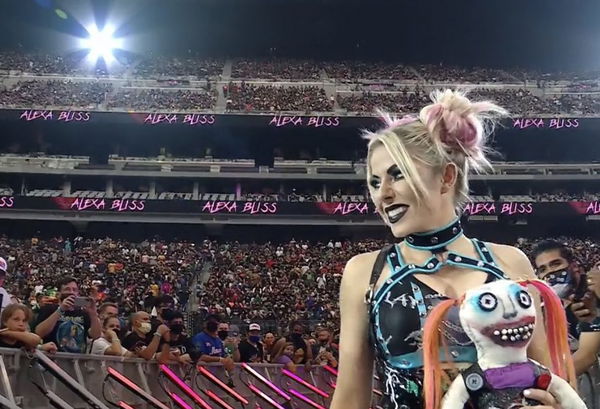 ---
---
SummerSlam is here, and it is rolling loud live from Sin City! The show started and gave the fans a pleasant moment to start with. RK-Bro defeated the team of Omos and AJ Styles. The second match on the card involved Eva Marie with Doudrop in her corner facing Alexa Bliss.
ADVERTISEMENT
Article continues below this ad
Fans honestly expected little wrestling from this match. However, the match started with Bliss and Marie locking up, trying to out-wrestle each other. While Marie gained the upper hand for a while at the start of the match, it soon turned in favour of Bliss. Marie was trying to agitate Bliss in the match by mocking her doll Lilly.
ADVERTISEMENT
Article continues below this ad
Subsequently, Eva started slapping the doll. This infuriated Bliss as she went on an all-out assault. Bliss tried to end it early with Twisted Bliss. She missed her mark and Marie got some more offence.
What's Next for Alexa Bliss
ADVERTISEMENT
Article continues below this ad
Eva Marie and Alexa Bliss had been at each other's throats for almost a month. Many believed that this match is going to include Doudrop. However, outside interference was kept to a minimum. Eva Marie got in a few moves of offence, but just not enough to win the match. Alexa Bliss used a minor distraction to pick a victory over Marie.
However, the most interesting part of the
match
was that no supernatural aspects really played out throughout the match. For a moment, it looked like the match would involve something spooky as Bliss raised her hand. Shortly enough, though, Marie cut her off by attacking her. Bliss showed her aggressive side by attacking Marie after she had slapped the doll.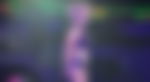 For fans wondering, it didn't seem WWE had any special plans to highlight anything about Lilly or Bliss in this match. This leaves the fans intrigued. The character was supposed to be something in consonance with the Fiend. However, with the Fiend effectively "fired", no puns on that one, it remains intriguing to observe what exactly does Bliss do as the days move forward.
ADVERTISEMENT
Article continues below this ad
Probably only Lilly knows. As for Eva Marie, Doudrop did quite the serve and seems that relationship is over.