Alexander Zverev Agrees With Novak Djokovic Over Injury Risk Posed by Quarantine at Australian Open 2021
Published 02/16/2021, 3:30 PM EST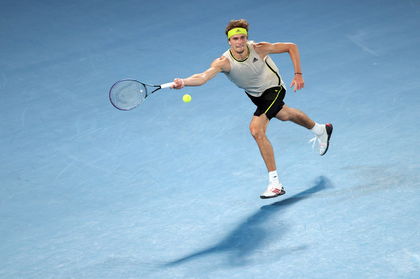 ---
---
Alexander Zverev suffered a heartbreaking loss in the quarterfinals of the 2021 Australian Open. Despite winning the opening set, Zverev lost to World No.1 Novak Djokovic in a thrilling four-set showdown at Melbourne Park.
ADVERTISEMENT
Article continues below this ad
Notably, Zverev was leading 4-1 in the third set but failed to capitalize on his chances, eventually losing the set 6-4. A similar story panned out in the fourth set, with Zverev breaking Djokovic's serve early to race to a 3-0 lead.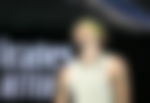 In fact, Zverev had three break-point opportunities to go up 4-0 up in the fourth set but squandered each of them and ended up losing his serve in the subsequent game. With Djokovic back in the fourth set, the Serbian won the match in the fourth set tie-break.
ADVERTISEMENT
Article continues below this ad
Alexander Zverev upset with the loss
During the post-match conference, a reporter asked Zverev whether he rushed a little despite being up a break in the third and the fourth set.
The German looked totally shattered after the crushing loss and admitted he made many mistakes in an emotional tone.
"Maybe did too many mistakes, easy mistakes. It's one most difficult things holding your serve against Novak in our sport. Very upset with the rest," said Zverev.
It was Zverev's fifth straight loss to Djokovic and his second one of the 2021 season. The duo also faced off at the 2021 ATP Cup, a match that Djokovic won in three sets.
Zverev feels traveling circuit not possible
After the match, Djokovic raised concerns about the quarantine protocols posing an enormous risk of injuries and having already taken a toll on the players' bodies.
Hence, during Zverev's press conference, a reporter brought Djokovic's comments to Sascha's notice and asked the latter on his opinion over the matter. The 23-year-old agreed with Djokovic's statements and reiterated the risk of injuries posed by a distinct set of restrictions.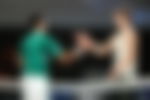 "I do agree, we can't have a traveling circuit right now. Injuries will keep on happening, there are restrictions to countries. What ATP should look into is, maybe having a venue like here and playing multiples weeks at one place.
ADVERTISEMENT
Article continues below this ad
"Because in Europe, we can't have the spectators anyway, so what difference does it make where we play the tournament?" added Zverev.   
Zverev urged the ATP to choose a particular venue and conduct multiple tournaments at the same place to avoid traveling and subsequent quarantine periods.
Over the last two weeks, many players including Rafael Nadal, Grigor Dimitrov, and Novak Djokovic have suffered injuries that have hampered their movement.
ADVERTISEMENT
Article continues below this ad
Notably, Matteo Berrettini pulled out of his quarterfinal clash because of an abdominal strain he suffered during his fourth-round match.