As we have seen in the last few weeks, many tennis players have been hosting live chats with others. Many people have been enjoying this which is why Andy Murray and Nick Kyrgios decided to do one. Check out some of the interesting things that were said in the chat especially about the Laver Cup.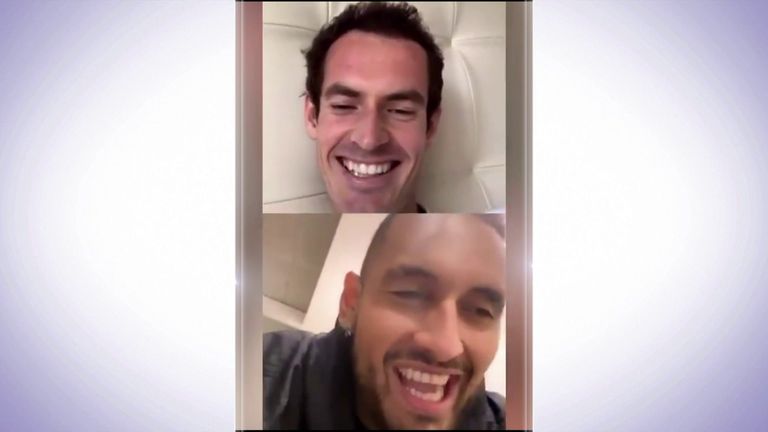 Andy Murray and Nick Kyrgios Talk Laver Cup
Nick Kyrgios and Andy Murray were having a good time chatting on Instagram live. They talked about many things but the thing that interests us is the Laver Cup. Since Andy never participated in the tournament, he asked Nick why he is so emotionally invested in the tournament. He replied by saying,
"Cause it's fun, it's me with my best buds playing against some Europeans who don't care about each other but act like they care for that one week. Let's be honest, Zverev and Tsitsipas hate each other, and all of a sudden they are besties for the week."
Kyrgios has said a lot of things here that may start a couple of controversies but that is something we have come to expect from the Australian. We don't know if he's right about Zverev and Tsitsipas hating each other but maybe he has a good reason to believe so.
But whether Zverev and Tsitsipas hate each other or not, they have played an important role in making the Laver Cup, a huge success. Ever since its introduction in 2017, people look forward to the Laver Cup. And this is why it became a sanctioned ATP event in 2019.
While the Laver Cup is amazing, it is still an exhibition event. This is why it is not being played in 2020 due to the coronavirus pandemic. Many competitive tournaments have been canceled because of the virus and to save the ATP Tour, such exhibitions cannot be played.
Many tennis fans will not be happy hearing this but it is something that is necessary. Hopefully, the virus is contained soon and we will see the Laver Cup being played in 2021.