Alexander Zverev Engages in an Eco-Friendly Collaboration Ahead of Australian Open 2021
Published 01/13/2021, 3:32 PM EST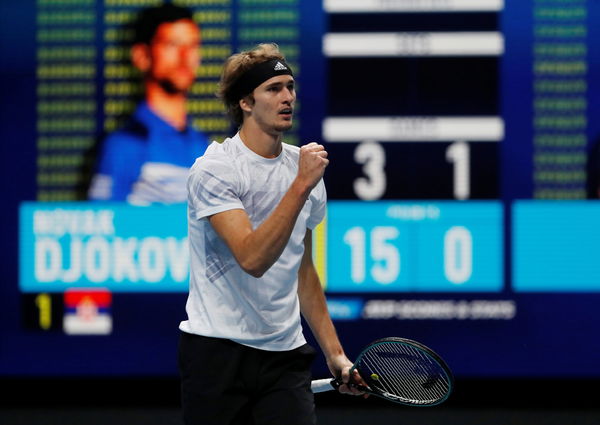 ---
---
As we move ahead, we need to take more care of our planet. And tennis players are doing their bit to aid this mission. The latest one to raise his hands for the environment is Alexander Zverev.
ADVERTISEMENT
Article continues below this ad
Sascha Zverev has engaged in an eco-friendly collaboration with his racquet sponsors, HEAD. The German will now carry the tennis bag made from recycled bottles. HEAD tweeted about the update of this collaboration and wrote, "The Gravity R-Pet bag made of recycled bottles was developed in collaboration with @AlexZverev, who will carry the bag throughout the 2021 season."
ADVERTISEMENT
Article continues below this ad
The bag has been unveiled ahead of the Australian Open 2021 that is scheduled to take place on February 8. Zverev will carry this bag throughout the 2021 season.
The other tennis player who has been vocal about environmental conservation is Dominic Thiem. The 2020 US Open champ has a firm aim of aiding and removing plastic from the ocean one day. "I really hope that I can attend one clean up and help. That would be a dream for me." Thiem said.
Alexander Zverev and coach David Ferrer part ways
There has been some strong movement in the Zverev camp recently. Former World No. 3 David Ferrer decided not to continue as Zverev's coach in 2021. The player and Ferrer got together during the tennis lockdown, and it seemed to be a potent partnership because Zverev reached his first Grand Slam final under Ferrer.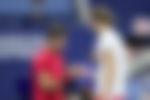 In a tweet, Ferrer announced the news of the split and said he wouldn't continue to coach Zverev.
ADVERTISEMENT
Article continues below this ad
"At the end of the year, a decision had to be made. I spoke with Sascha and told him that I prefer not to continue, that we were not going to continue next season," David said.
Ferrer honestly denied any rift between him and Zverev. He gave a straightforward review of their short-lived partnership and said, "It has been a brutal experience, but right now I understand that I am not the right person to help him."
Zverev will fly to Australia in a couple of days and serve his quarantine there. Then we will see him in action at the ATP Cup and the Australian Open 2021. Let's see how he performs going into the 2021 season.
ADVERTISEMENT
Article continues below this ad