"Everyone Should Do it as They See Fit": Alexander Zverev Weighs In on Vaccination Debate
Published 04/25/2021, 12:32 AM EDT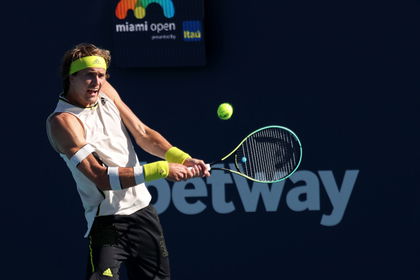 ---
---
German tennis star Alexander Zverev has opened up on the vaccination debate in tennis amid the pandemic.
ADVERTISEMENT
Article continues below this ad
In an interview to a German publication, the current World No.6 said he hasn't received the Covid-19 vaccine as yet and is unwilling to make his views public on the subject for fear of being misinterpreted.
His position in the matter is, in a way, similar to World No.1 Novak Djokovic, who said that he would keep his decision strictly to himself as he doesn't want to be judged or court needless headlines in the media.
ADVERTISEMENT
Article continues below this ad
"I don't want the press to talk about what I do or not do. I don't want people who are for or against to say something about it. I hope my decision is respected," Djokovic said.
The Serb, while noting that the ATP has hasn't yet clarified its position, added that he was in favor of players having a choice in the matter.
Speaking to a sports journalist, he revealed a conversation with his brother and tournament director of Serbia Open Djordje Djokovic, who said a lot of players participating in the tournament were willing to take the vaccine shots.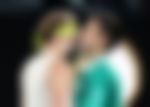 Alexander Zverev says players should reserve the right to decide when and where to have vaccines
Zverev echoed the refrain saying the players should have the right to choose when and where to take the vaccine, if at all, and a decision shouldn't be forced on them.
"I don't want to say much, it's easily misinterpreted these days, no matter what you say. That's too political for me. I don't have a vaccination yet and I think everyone should do it as they see fit," the German said.
The journalist, in question, had also apparently reached out to 13-time French Open champion Rafael Nadal at Barcelona Open, who claimed not many players at the event were willing to take the jab.
In a move that was hotly debated in media and expert circles, the ATP had recently announced certain privileges for players who arrive at the Monte-Carlo Masters after taking the vaccine shots.
ADVERTISEMENT
Article continues below this ad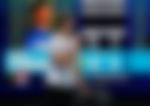 The decision was interpreted in certain quarters as a ploy by the game's governing body to force players into getting vaccinated.
ADVERTISEMENT
Article continues below this ad