Alexander Zverev to Undergo Eye Surgery After ATP World Tour Finals 2019 Defeat
Published 11/17/2019, 3:58 AM EST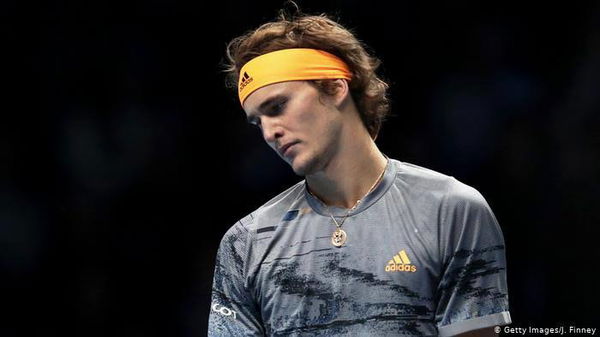 ---
---
World No.7 Alexander Zverev confirms that he will undergo eye surgery during the offseason in New York before he starts to train again for the next season.
ADVERTISEMENT
Article continues below this ad
Talking about offseason plans after his ATP World Tour Finals 2019 loss against Dominic Thiem on Saturday, Alexander Zverev revealed: "I'll only have a few holidays. I'm actually going to go to New York to maybe do a small procedure that I have to do on my eyes. Then I'll start training."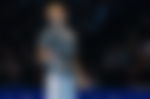 ADVERTISEMENT
Article continues below this ad
According to reports, Alexander Zverev will undergo surgery more than a laser surgery to correct astigmatism in his eyes. Astigmatism a common imperfection in eyes curvature, which usually causes vision to be blurred or distorted to some degree at all distances.
Zverev might have been suffering from eye strain, headaches, squinting and eye irritation, which are the symptoms of Astigmatism.
The German revealed that he will have only a six-day holiday as he confirmed his participation in exhibition matches in South America with Federer. He said: "I will actually have six days of holiday this year. This is all I'm getting, because I'm still going to South America, still playing with Roger Federer for five matches."
ADVERTISEMENT
Article continues below this ad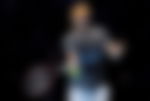 "Of course, we will not practice every day for four hours, but this is still difficult. We will have to fly to a different country every day. So this will still be a tough kind of few days but very exciting, very happy about that," the 22-year-old added.
The defending champion was ousted by Dominic Thiem in straight sets 7-5, 6-3 in the semifinals of the ATP World Tour Finals 2019 on Saturday.
ADVERTISEMENT
Article continues below this ad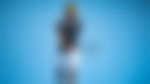 Earlier, Zverev qualified for the last four of the 2019 ATP Finals after defeating Daniil Medvedev in straight sets in their final round-robin match of the Andre Agassi group. With this victory, he knocked out the World No.1 Rafael Nadal from the year-end event, who finished third in the group.