Alexandria Ocasio-Cortez Is Setting up A Twitch Channel to Stream Among Us
Published 10/20/2020, 4:53 AM EDT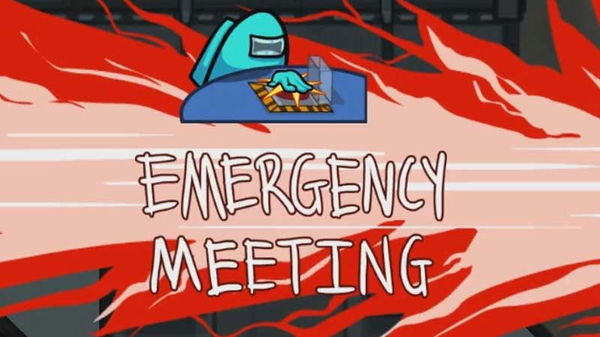 ---
---
U.S. Representative Alexandria Ocasio-Cortez is at the forefront of the elections in the country. Now, in order to get the younger generation to vote, and more importantly vote for the right candidate, AOC is setting up a Twitch channel to stream the popular game Among Us.
ADVERTISEMENT
Article continues below this ad
AOC made this announcement on Twitter. She said, "Anyone want to play Among Us with me on Twitch to get out the vote? (I've never played but it looks like a lot of fun)"
Alexandria Ocasio-Cortez wants to stream Among Us with Twitch stars
ADVERTISEMENT
Article continues below this ad
The politician even asked her followers whom they wanted her to stream with. In response to this, several Twitch stars jumped to grab this opportunity. Pokimane, DrLupo, Myth, hasanabi and others wanted this stream with her.
Who would you want to watch in a game together? ⬇️

— Alexandria Ocasio-Cortez (@AOC) October 19, 2020
Let's do it! I'll set up and account and get some streaming equipment today

— Alexandria Ocasio-Cortez (@AOC) October 19, 2020
There is no doubt that the politicians are turning towards the gaming community considering a sizeable chunk of the young population is accessible here. Additionally, streaming popular titles in order to get them to vote is a brilliant idea. Although, this is not the only game she is interested in. Apparently, AOC is a known League of Legends player, which proves that she is closely associated with the gaming community.
Joe Biden set up his own island in Animal Crossing: New Horizons
Recently, we saw how Joe Biden get his own island in popular Nintendo Switch exclusive Animal Crossing: New Horizons. He used the game to his advantage in order to get more people to vote for him.
ADVERTISEMENT
Article continues below this ad
As for AOC, Among Us is the perfect choice. The game has blown up in popularity in recent months, and it shows no signs of stopping. It feels almost unreal considering that the game was released in 2018 and had almost negligible followers. Now, it is one of the most-watched games on Twitch, all thanks to the streamers who've made it popular.
Additionally, this game allows up to 10 players to play together in a lobby, which makes it easier for a lot of big-name streamers to play together. This only adds to the game's popularity and makes things interesting for the viewers as well.
Naturally, it will be a great opportunity for AOC to get the word out in support of her cause. So far, she has responded to Pokimane, who is on board to stream with here. More streamers will definitely be joining in soon.
ADVERTISEMENT
Article continues below this ad
This also proves the success of Among Us. From being unknown, the game is now being used as in a presidential campaign, which is a great sign indeed.