Alfa Romeo Suffers a Setback in Their 2020 Season Preparations
Published 12/18/2019, 10:56 AM EST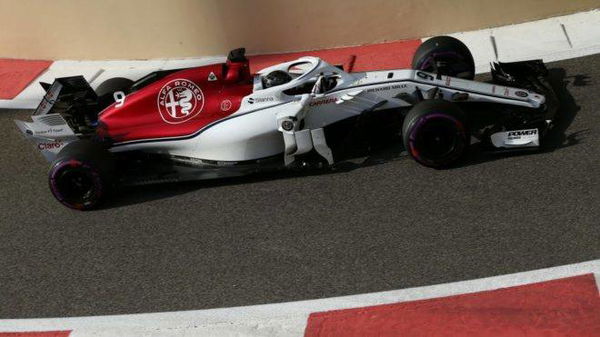 ---
---
According to rumours from Motorsport-Magazin.com, Alfa Romeo could be in for a difficult season. Apparently, the 2020 chassis failed one of the dynamic crash tests, which is a massive setback.
ADVERTISEMENT
Article continues below this ad
Admittedly, the signs were looking positive when the chassis passed the static crash test. Later on, the 2020 chassis was sent to Italy to an FIA-certified crash laboratory. It is standard procedure for Ferrari and Alfa Romeo to complete their dynamic crash tests in Milan.
Unfortunately for the Hinwil-based team, they encountered major problems in the test. The first chassis was completely destroyed in the dynamic frontal crash test, failing automatically.
ADVERTISEMENT
Article continues below this ad
According to Motorsport-Magazin, Alfa Romeo's first 2020 chassis got completely destroyed during the FIA dynamic frontal crash test. Now Alfa has to work hard on chassis no. 2 and at the same time needs to optimize the design.https://t.co/GUwIWFadLi#F1

— tami. (@Vetteleclerc) December 18, 2019
While it is true that the F1 teams are not expected to pass crash tests straight off the bat, Alfa's situation is a bit more complicated.
With a destroyed chassis, all that hard work will have to be redone by the team and the factory. Now, the Formula One team needs to focus on their second chassis and optimize the design accordingly.
According to some estimates, the failed crash test could cost the team' development plan at least three to four weeks.
ADVERTISEMENT
Article continues below this ad
What Can Alfa Romeo Do Now?
Even during test drives, the teams are allowed to compete with cars that have passed all 15 crash tests. It was worth noting that this rule previously applied during race weekends.
The good news for Alfa Romeo is that there is time on their hands to build a strong chassis in time for the winter tests. Back in the 2019 season, the Swiss-Italian team started off as a solid midfield runner. However, as the season progressed, they gradually stopped development on their current car and switched focus to the 2020 car.
ADVERTISEMENT
Article continues below this ad
For the coming season, Alfa Romeo have elected to retain Kimi Raikkonen and Antonio Giovinazzi for a second consecutive year. Hopefully for their sake, the second chassis passes with flying colours.