Algerian Tennis Player Ines Ibbou's Agent Explains Reason Behind Her Open Letter to Dominic Thiem Last Year
Published 04/09/2021, 3:30 PM EDT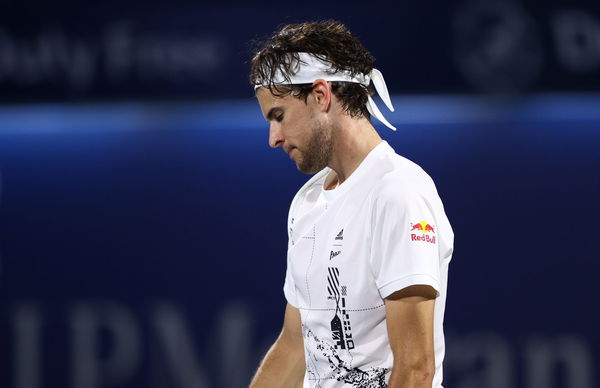 ---
---
Last year, World No. 4 Dominic Thiem found himself amid a controversy post the suspension of the ATP and WTA tour for six months. The intermission happened because of the coronavirus pandemic, which resulted in a global crisis.
ADVERTISEMENT
Article continues below this ad
As a result, the lower-ranked tennis players found themselves in a tough situation, as they could not earn any prize money by participating in tournaments. Particularly, an Algerian tennis player, Ines Ibbou, raised her voice, seeking support for lower-ranked players like her who were struggling financially.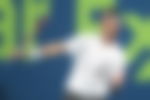 Ultimately, Novak Djokovic created a Player Relief fund to help the professionals facing hardships because of their little income. Many top-100 players donated to the fund expressing their solidarity with lower-level tennis professionals.
ADVERTISEMENT
Article continues below this ad
However, Thiem refused to contribute to the coronavirus relief fund, citing the unprofessional attitude of many players in the lower echelons. Consequently, the Austrian received widespread criticism for his comments, which led to Ines Ibbou addressing an open letter to Thiem.
Ines Ibbou's agent talks about the video addressed to Dominic Thiem
Recently, Ines Ibbou and her sports agent Hassen Guedioura appeared in an interview. The latter talked about the incident which led Ibbou to make an emotional video addressed to Thiem to respect the sacrifices of players like her.
ADVERTISEMENT
Article continues below this ad
Guedioura mentioned that the pandemic had made lower-level tennis players' income less, and it made their survival in the sport unsustainable.
"The whole world of sport was on pause, so it very tough for few athletes to handle the situation because no tournament for tennis players means no funding, no money so no means to survive…. And there was these awkward words from Dominic Thiem who said not every player deserved to have at that moment [referring to Djokovic's Player Relief fund], which was a tough observation for a big player," said Guedioura.
ADVERTISEMENT
Article continues below this ad
Ibbou's video received support from Nick Kyrgios and Venus Williams. In fact, even the Algerian president, Abdelmadjid Tebboune, had tweeted to back the young tennis player.
Trending Stories