All Hail Ludwig Ahgren! The New King of Twitch
Published 04/14/2021, 5:55 AM EDT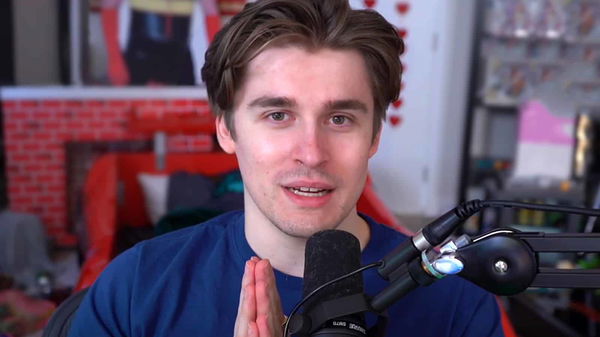 ---
---
Twitch's legendary subathon by Ludwig Ahgren finally hits its massive goal. 31 days into the longest Twitch live stream ever, the streaming platform has a new king. Previously, Ninja held the record for the most live subscribers at a point in time with a towering figure of 269K. However, once the subathon ended, Twitch had a new king.
ADVERTISEMENT
Article continues below this ad
Ludwig has dethroned Ninja as the 'King of Twitch' as he surpassed Ninja's subscriber record. Not only has he crossed the previous record, but has gone far ahead to set a new record. As of now, the new King of Twitch has over 282K subscribers, a record set in stone for a while.
Starting from a mere 1700 subs, Ahgren has done something the internet never thought was possible. Gaining over a hundred times his original sub-count, all the hours spent tucked away in his bed have finally helped the streamer create history.
ADVERTISEMENT
Article continues below this ad
Recap of the legendary subathon by Ludwig
Summing up the 31 long days in a few lines is not an easy task. However, in an attempt to recap all the things that took place during the live stream that broke multiple records, there are a few things that come to mind. A few hours before the stream ended, the streamer hilariously pointed out all the major events that took place while his subathon was going on.
Since I started streaming
•Prince Phillip died
•The Suez Canal got blocked and unblocked
•David Dobrik made TWO apology videos
•Jesus of Nazareth died and then rose from the dead

It all ends April 13 9 PM PT

— ludwig (@LudwigAhgren) April 11, 2021
During his marathon of a live stream, Ludwig shared multiple anecdotes from his days growing up as well as his life as a streamer. He also reacted to various events that took all over the internet, including when Sykkuno met Corpse Husband. 20 days into his live stream, Ahgren also faced the threat of an attack from MrBeast in a hilarious attempt to extend his live stream.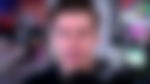 Ludwig also went over the time when Twitch, the very platform he now rules, rejected his job application. Moreover, he explained the breakdown of all the earnings he received from the subathon. While most of it will go to Twitch, he also pledged a major part to charity.
Finally, he owes the success of his subathon mostly to his moderators, who worked hard to keep his stream running. Therefore, Ludwig made sure he will reward all his moderators for their efforts.
Twitter reacts to the new 'King of Twitch'
Naturally, with such a massive development on the internet, both fans and celebrities came forward to congratulate the streamer. Twitter is full of celebratory messages towards Ludwig for breaking Ninja's record.
Let it be known I spent most of time looking at @LudwigAhgren's nips during that subathon

Congrats king, get your rest

— Peter Park (@peterparkTV) April 14, 2021
WE ARE ON PROFESSIONALLY AND ROMANTICALLY

— ludwig (@LudwigAhgren) April 13, 2021
So proud of you. No one deserves it more.

— QTCinderella (@qtcinderella) April 13, 2021
That's beyond inspiring dude congrats you're so cool!!

— karl 🙂 (@KarlJacobs_) April 13, 2021
An absolutely HUGE achievement. No one built better for it. Congrats man, well deserved ❤️

— Jacksepticeye (@Jack_Septic_Eye) April 13, 2021
Well fucking deserved

— Corpse Husband (@Corpse_Husband) April 13, 2021
ADVERTISEMENT
Article continues below this ad
ADVERTISEMENT
Article continues below this ad
Ludwig might be the King of Twitch for now, but the internet is a funny place. It would be interesting to see who the next person will be to make an attempt to dethrone Ahgren and claim his place.