All the New Operators in Call of Duty Black Ops Cold War Season 2
Published 03/04/2021, 12:03 PM EST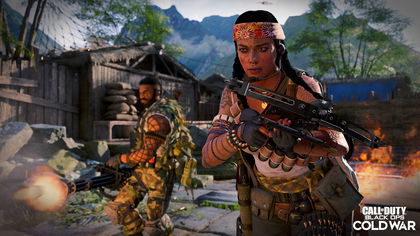 ---
---
Season One of Call of Duty: Black Ops Cold War was a tremendous hit for the players. Even though Zombies mode only revolved around Die Maschine, there were several new maps, game modes and weapons for multiplayer matches.
ADVERTISEMENT
Article continues below this ad
However, it seems like Black Ops Cold War's Season Two will leave the players with no complaints. Alongside three new multiplayer maps and two new weapons, a never-seen-before Zombies experience named Outbreak has also arrived in the game with it.
Naga, Maxis, Rivas, and Wolf are the four new operators who will cater to this season's brand-new storyline. Players will explore the rainforests of Laos, where Woods and his team have spotted Perseus.
ADVERTISEMENT
Article continues below this ad
Naga rules the jungles of Laos in Black Ops Cold War
Naga is arguably the most ferocious operator in Call of Duty's latest title. As per this season's overview, he is the leader of a prominent narcotics and arms cartel that works in the Golden Triangle located near northwestern Laos. Despite his ruthlessness, Naga is an expert businessman who can push any limits for money.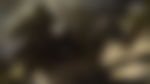 Luckily, players can instantly unlock Naga at Tier 0 of this season's Battle Pass. By completing certain Multiplayer and Zombies missions, they can further unlock legendary skins named 'Cobalt', 'Ashen Scale', 'Crimson Code', and 'Rattlesnake'.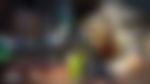 Samantha Maxis returns to Call of Duty
Call of Duty first introduced Samantha Maxis in World at War as a little girl and the daughter of Ludwig Maxis. She has now returned to the franchise as a part of the ongoing Black Aether story. As a part of an Easter egg, the developers have also introduced a piece of intel within the game named Maxis.
Samantha is now available in both Black Ops Cold and Warzone through the 'Samantha Maxis Reactive Bundle'.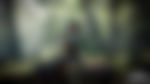 Wolf and Karla Rivas
After learning to hunt in the bayous of Louisiana surrounding his grandparent's home, Terrel Wolf has now become a part of Adler's rescue mission team. Alongside Naga, he is one of the best Jungle Warfare Operators available. This Delta Force Sniper entered the Army on his 18th birthday in memory of his brother and is currently more furious than ever.
ADVERTISEMENT
Article continues below this ad
Last, but not least, there's Karla Rivas who grew up in Nicaragua where Menendez Cartel actively competed with rival gangs. Karla and her community faced hardships, that compelled her to take up arms. She is a master of guerilla tactics and will push every boundary to dismantle the Cartel.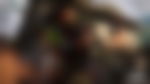 Which of the aforementioned operators excites you the most?
ADVERTISEMENT
Article continues below this ad