All-Rounders with 200 wickets and 4000 ODI runs
Published 07/16/2015, 1:09 PM EDT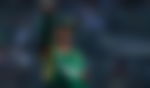 ---
---
Bangladesh's star all-rounder Shakib Al Hasan became the 7th person to score 4000 runs and take 200 wickets in One-Day International cricket yesterday. Here's a look at the All-Rounders who have achieved this unique feat:
ADVERTISEMENT
Article continues below this ad
1. Sanath Jayasuriya (Sri Lanka)
One of the best all-rounders in modern-day cricket, Sanath Jayasuriya was known for his classy strokes and a bowler, who was capable of getting wickets at crucial intervals. His flick over the square leg has always been a treat to watch. However, it may be hard to believe that during the early stages of his career, he was considered a bowler who could bat a bit. He is the only player to have scored 12,000 runs and have taken 300 wickets in ODIs. A former member of the Parliament of Sri Lanka, Jayasuriya is known to have revolutionized batting in the ODIs and was adjudged the Man of the Tournament in the 1996 World Cup. The legendary player, Glenn McGrath had this to say about Jayasuriya when asked about the toughest batsmen he bowled to: "It is always a massive compliment to someone to say they changed the game, and his storming innings in the 1996 World Cup changed everyone's thinking about how to start innings."
ADVERTISEMENT
Article continues below this ad
2. Shahid Afridi (Pakistan)
Shahid Afridi has always been known for his explosive batting, and he announced his arrival in ODIs with the fastest century in ODIs at that time, which took him only 37 balls. "Boom Boom Afridi" holds the records for the most sixes in One-Day International cricket and for being the youngest to score a century in the format. However, he considers himself a better bowler than a batsman, and his leg spins were always capable of troubling the batsmen. His variations include the googly and also the quicker one, which could touch speeds of 125 km/h.
3. Jacques Kallis
Few players are as highly revered as Jacques Kallis, the broad-shouldered cricketer from South Africa, whose presence at the crease was full of dominance, while also possessing the skill as a bowler to take wickets even though he was not the fastest of them. Perhaps the most exemplary all-rounder of the modern generation, Kallis will always be known for his orthodox batting and calm temperament. He held up the South African batting order for much of his career, complemented the bowling attacks with his accurate fast-medium bowling and probably had one of the safest pair of hands in the slips.
4. Abdul Razzaq
Abdul Razzaq was the one man who made the Pakistani side of the late nineties and early 2000s unpredictable. He was first noticed for his bowling, although it was his batting that had changed the games for Pakistan. Cricinfo describes him as "He has two gears: block or blast. Cut off the big shots and Razzaq gets bogged down, although patience is his virtue as he demonstrated in a match-saving fifty against India in Mohali in 2005." Razzaq was also a flexible batsman and has batted at all positions in cricket. His bowling was known to be quite accurate and reverse swing was one of his weapons.
5. Chris Harris (New Zealand)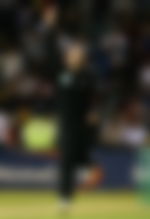 Chris Harris is one of the best all-rounders New Zealand has produced.  His contributions with the bat were valuable for the team towards the end of the innings and his 62 not outs in One-Day International cricket evince his ability to close out an innings. His slow-medium bowling could be difficult at times to score off, as he brought subtle variations in pace while at the same time possessing the ability to cut the ball either way. In 2004, Harris became the first New Zealand player to play 250 ODIs.
6. Chris Cairns (New Zealand)
Chris Cairns had the ability to play the big strokes while also taking wickets with his fast-medium bowling. He missed out narrowly by 50 runs on 5000 career runs in ODIs.
7. Shakib Al Hasan (Bangladesh)
ADVERTISEMENT
Article continues below this ad
The best cricketer that Bangladesh have produced yet, and a world-class all-rounder, Shakib Al Hasan has been an influential factor in the rise of cricket in the country. As a batsman, he possesses the ability to play both the waiting and the attacking game while as a bowler he is accurate and canny. He made his debut at a young age of 19 years and still continues to impress everyone with his all-around play. 
Here is the tally of all the previously mentioned players:
ADVERTISEMENT
Article continues below this ad
| | | | | | | | | | |
| --- | --- | --- | --- | --- | --- | --- | --- | --- | --- |
| Sanath Jayasuriya (Asia/SL) | 445 | 13430 | 189 | 32.36 | 28 | 323 | 6/29 | 36.75 | 4 |
| Shahid Afridi (Asia/ICC/Pak) | 398 | 8064 | 124 | 23.57 | 6 | 395 | 7/12 | 34.51 | 9 |
| Jacques Kallis (Afr/ICC/SA) | 328 | 11579 | 139 | 44.36 | 17 | 273 | 5/30 | 31.79 | 2 |
| Abdul Razzaq (Asia/Pak) | 265 | 5080 | 112 | 29.70 | 3 | 269 | 6/35 | 31.83 | 3 |
| Chris Harris (NZ) | 250 | 4379 | 130 | 29.00 | 1 | 203 | 5/42 | 37.50 | 1 |
| Chris Cairns (ICC/NZ) | 215 | 4950 | 115 | 29.46 | 4 | 201 | 5/42 | 32.80 | 1 |
| Shakib Al Hasan (Ban) | 156 | 4382 | 134* | 35.33 | 6 | 201 | 4/16 | 28.35 | 0 |