All the Stats You Need to Know about Day-Night Tests
Published 11/20/2019, 2:55 AM EST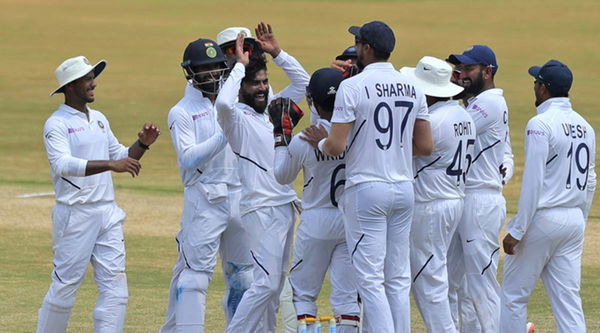 ---
---
Day-night Tests first took place in Adelaide in November 2015 between Australia and New Zealand. Even, over the years Pakistan, West Indies, Sri Lanka, England, and South Africa also have played Test matches in this format but India and Bangladesh have never played in this format before.
ADVERTISEMENT
Article continues below this ad
However, India, the number one ranked Test side is also set to play their first-ever day-night Test against Bangladesh in Kolkata from Friday. Australia, New Zealand and England have done fairly well in this format so far.
Here are all the stats you need to know about the day-night Tests:
ADVERTISEMENT
Article continues below this ad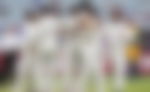 Test 1 – Australia beat New Zealand by 3 wickets at Adelaide, 2015
Test 2 – Pakistan beat West Indies by 56 runs at Dubai, 2016
Test 3 – Australia beat South Africa by 7 wickets at Adelaide, 2016
Test 4 – Australia beat Pakistan by 39 runs at Brisbane, 2016
Test 5 – England beat West Indies by innings and 209 runs at Birmingham, 2017
Test 6 – Sri Lanka beat Pakistan by 68 runs at Dubai, 2017
Test 7 – Australia beat England by 120 runs at Adelaide, 2017
Test 8 – South Africa beat by innings and 120 runs at Port Elizabeth, 2017
Test 9 – New Zealand beat England by innings and 49 runs at Auckland, 2018
Test 10 – Sri Lanka beat West Indies by 4 wickets at Bridgetown, 2018
Test 11 – Australia beat Sri Lanka by innings & 40 runs at Brisbane, 2019
Australia – 5 wins from 5 matches
Sri Lanka – 2 wins, 1 loss from 3 matches
New Zealand – 1 win, 1 loss from 2 matches
England – 1 win, 2 losses from 3 matches
South Africa – 1 win, 1 loss from 2 matches
West Indies – 3 losses from 3 matches
Zimbabwe – 1 loss from 1 match
579/3d – Pakistan vs West Indies at Dubai, 2016
514/8d – England vs West Indies at Birmingham, 2017
482 – Sri Lanka vs Pakistan at Dubai, 2017
450 – Pakistan vs Australia at Brisbane, 2016
442/8d – Pakistan vs England at Adelaide, 2017
456 – Azhar Ali
405 – Steve Smith
335 – Asad Shafiq
307 – Usman Khawaja
303 – Alastair Cook
302* – Azhar Ali vs WI at Dubai, 2016
243 – Alastair Cook vs WI at Birmingham, 2017
196 – Dimuth Karunaratne vs PAK at Dubai, 2017
145* – Henry Nicholls vs ENG at Auckland, 2018
145 – Usman Khawaja vs SA at Adelaide, 2016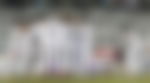 101.50 – Darren Bravo (203 runs)
91.20 – Azhar Ali (456 runs)
65.33 – Shaun Marsh (196 runs)
60.75 – Peter Handscomb (243 runs)
60.60 – Alastair Cook (303 runs)
2 – Asad Shafiq
1 – 14 other players
26 – Mitchell Starc
21 – Josh Hazlewood
18 – Yasir Shah
17 – Nathan Lyon
16 – Trent Boult
8/49 – Devendra Bishoo vs PAK at Dubai, 2016
6/23 – Pat Cummins vs SL at Brisbane, 2019
6/32 – Trent Boult vs ENG at Auckland, 2018
6/70 – Josh Hazlewood vs NZ at Adelaide, 2015
6/184 – Yasir Shah vs SL at Dubai, 2017
11.38 – Pat Cummins (13 wickets)
12.50 – Trent Boult (16 wickets)
ADVERTISEMENT
Article continues below this ad
17.53 – Suranga Lakmal (13 wickets)
17.85 – James Anderson (14 wickets)
17.90 – Devendra Bishoo (10 wickets)
ADVERTISEMENT
Article continues below this ad
2 – Trent Boult
2 – Yasir Shah