All-Time Grand Slam Records That Serena Williams Can Break in 2021
Published 01/10/2021, 4:39 PM EST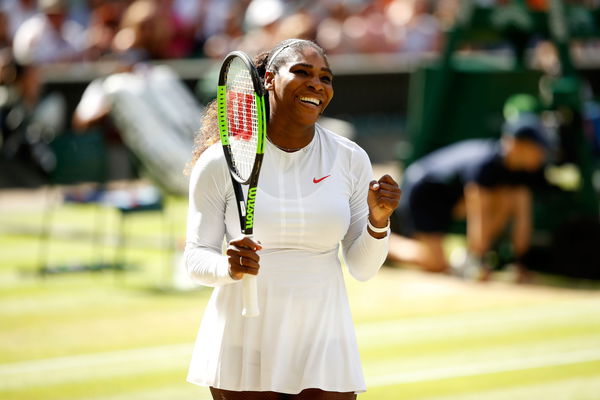 ---
---
Serena Williams has achieved a lot in her career. Even though she has accumulated her fair share of accolades, the American legend still has some prestigious Grand Slam records to beat going into the 2021 season.
ADVERTISEMENT
Article continues below this ad
Serena Williams' long quest for a record-equaling 24th Grand Slam title
This record has been one of the most documented elements in Serena's career. Almost everyone knows that she has been chasing this record since 2017. Serena holds the record for most Grand Slams in the Open Era but the all-time record is with Margaret Court.
ADVERTISEMENT
Article continues below this ad
Court has 24 Grand Slams to her name which is one more than Serena. However, Serena has had numerous opportunities to match Margaret Court's record.
Since 2017, the American has played four Grand Slam finals, losing all of them. Now that she is nearing her 40s, it is now or never for her to win a 24th slam and the record-breaking 25th.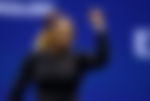 Serena Williams could reach most number of Grand Slam finals in 2021
Over the course of her career, Serena has reserved her best performances for Grand Slams. Since her first Grand Slam final in 1999, Serena has played 77 slams and reached the finals in 33 of them.
Chris Evert holds the record for the most number of Grand Slam finals with 34. Serena is just one short of matching it and two short of surpassing it. Serena is hungry to return to Grand Slam glory, and 2021 might be the year when she breaks this record.
Most Grand Slam quarterfinals appearance in 2021
Serena is tied second on the list of most quarterfinals appearances at Grand Slams with Martina Navratilova. The top spot is held by Chris Evert who racked up 54 quarterfinal appearances in Grand Slams, and Serena is one behind her with 53. This is a record that might be the easiest to achieve for Serena.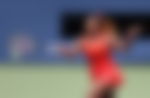 Most number of US Open finals
Serena's US Open record is fabulous. She won her first Grand Slam here and overall has six US Open titles. Serena has reached the US Open finals 10 times, a record she shares with Molla Mallory, winning in 6 of them. Serena just needs a final appearance at US Open 2021, and this record will be exclusively hers.
Serena Williams could become the second player to win 100 matches at Wimbledon
Serena has enjoyed great success at Wimbledon. She has won seven titles and racked up 98 wins, and only Martina Navratilova has more than 100 wins at Wimbledon.
Serena is on 98, and in 2021, she might just become the second player in history to win 100 matches at Wimbledon.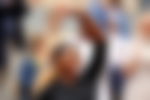 Serena Williams can claim the record of winning Grand Slams in four different decades
ADVERTISEMENT
Article continues below this ad
This is a unique record and an exclusive one. Serena is already one of the few players to have won Grand Slams in three decades. In the 1990s, she won a single Grand Slam in 1999. Then in the 2000s, she won 10 Grand Slams and then in the 2010s, Serena has won 12 Grand Slams.
But then, if she wins another Grand Slam in 2021, she will become the first player to win Grand Slams in four different decades.
ADVERTISEMENT
Article continues below this ad