All-Time Records That Rafael Nadal Can Break in 2021
Published 01/10/2021, 9:50 AM EST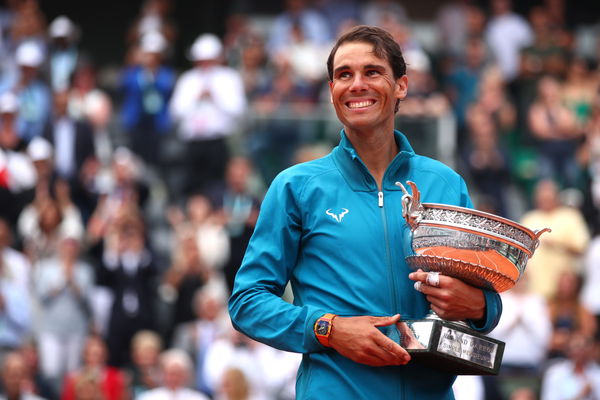 ---
---
Spanish superstar Rafael Nadal has set many records throughout his career. Most notably, he holds the joint record for the most Grand Slam titles with 20 and the most French Open titles with 13. Now, he has the opportunity to add some more to his collection in 2021.
ADVERTISEMENT
Article continues below this ad
Records That Lie In Store For Rafael Nadal: The Double Career Grand Slam
The Double Career Grand Slam is when, as the name suggests, a player wins every Major twice. Rafa is incredibly close to bagging this achievement, as he just needs another Australian Open title. Unfortunately for him, that one title has eluded him over the years.
ADVERTISEMENT
Article continues below this ad
Ever since his win in 2009, the Spaniard has reached four finals at Melbourne. Unfortunately, he lost all of them, which he's definitely not happy about. Hopefully, 2021 will be the year he finally gets his hands on the title once more.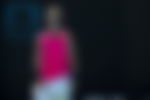 Match Consecutive Sets At a Grand Slam Event
Winning consecutive sets at a Grand Slam event is very tough, as it requires a high level of consistency. Bjorn Borg found this level in 1979 and went on to win 41 consecutive sets at the French Open.
Currently, Rafa has won 23 consecutive sets at Roland Garros. If he wins the title in 2021 without dropping a set, he will go past Borg's record. It will be incredibly tough, but no one can count him out of doing so as he has done it four times before.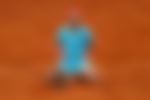 First Man To Win 3 Olympic Golds In The Open Era
Rafael Nadal has been incredibly successful at the Olympics. Back in 2008, he won his first Gold Medal in singles and eight years later he won his second one, this time in the doubles event.
When he plays in the 2021 Tokyo Olympics, he will be competing for his third Gold medal. No man has done this Open era, and we'll have to wait and see if Rafa can be the first.
ADVERTISEMENT
Article continues below this ad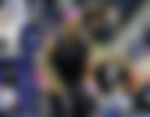 Most Olympic Match Wins
In Olympics tennis singles, the player with the most match wins in the men's category is Roger Federer. He has won 13 matches but Rafa is not far behind at 10 and he is surely looking to go past him.
ADVERTISEMENT
Article continues below this ad
Clearly, a bunch of records lie in store for Rafa in the year 2021. He is surely looking to get his hands on them in order to cement his place as the GOAT of tennis.