All We Know About the Upcoming NFL Season and The Protocols
Published 07/19/2020, 2:03 PM EDT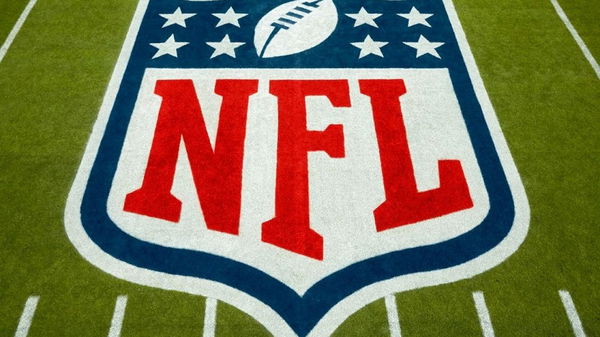 The ongoing Coronavirus pandemic has caused all sorts of problems for the NFL. The National Football League Players Association (NFLPA) and league Commissioner Roger Goodell have been in constant contact over the last few weeks.
NFL players have expressed a series of concerns regarding the COVID-19 crisis as they fear for the safety of their families.
As per recent reports, all NFL teams will begin training from July 21, 2020. NFL Executive Vice-President of Football Operations, Troy Vincent Sr., gave teams the green light to begin NFL Camp by the coming week.
ADVERTISEMENT
Article continues below this ad
Here is what you can expect along with NFL preseason updates.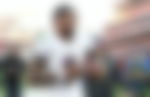 NFL senior official Troy Vincent Sr. notifies teams about training camp schedule
As per Vincent's mail to the 32 GMs and Head Coaches of the league, teams can start training with rookies coming Tuesday onwards. Quarterbacks and injured players are set to link up later during the week on July 23.
Finally, the rest of the squad members are scheduled to arrive on July 28 for a full-fledged NFL camp.
However, Houston Texans and Kansas City Chiefs' players will resume training from Monday onwards itself. This is because they are scheduled to play their opening league fixture on September 10, 2020.
The newly drafted players for the Chiefs will report to their training base on Monday to start their NFL Camp.
Several players across the league have argued about the existence of an effective plan in place to tackle the COVID-19 pandemic at their respective camps.
It will be interesting to see if certain players opt out of training altogether, which is quite real a possibility.
The #Chiefs are telling players camp is a go, with rookies and QBs to report for COVID-19 testing Monday, sources tell me and @RapSheet.

There's no agreement on outstanding issues between the NFL and NFLPA, I'm told. But team has right under the CBA to tell players to report.

— Tom Pelissero (@TomPelissero) July 16, 2020
NFLPA and league officials continue to work on COVID-19 protocols
This whole COVID-19 crisis will have guaranteed effects on the NFL and its activities for the next two years. Roger Goodell and NFLPA representatives are working on COVID-19 testing protocols to ensure the safety of players heading into the 2020 season. As per reports, NFLPA members are gunning for weekly testing of players.
Players are also curious about what happens when a player in the league tests positive for Coronavirus. Will he be asked to quarantine indefinitely? What is the quarantine period for such a case?
Can the player return after testing negative for COVID-19? These are the basic questions being raised before the 2020 season kicks off.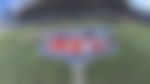 ADVERTISEMENT
Article continues below this ad
NFL insider Tom Pelissero further added that only 20 players at a time will be allowed inside the training facilities this week. This is to ensure that social distancing norms are followed to the dot.
From a logistical point of view, the 2020 season is going to be extremely complicated. The league has already canceled at least half of the scheduled preseason games. But the NFLPA members want no exhibition games to be played at all.
"We've had coaches say the [health and safety] protocols are too much to ask. Coaches come forward saying, 'Everyone's going to get sick, so we might as well all get sick together'. Those attitudes can't happen.
ADVERTISEMENT
Article continues below this ad
"There are consequences to getting sick. At this time more than any, I have a very dangerous job. This is going to be a battle of risk mitigation and providing opportunities for guys to make safe decisions," Players Union President, JC Tretter, told ESPN in a recent interview.