All You Need to Know About Dominic Thiem and Gunter Bresnik Dispute
Published 03/03/2021, 12:16 PM EST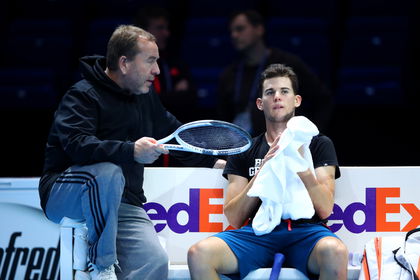 ---
---
Dominic Thiem had parted ways with his first coach, Günter Bresnik, back in early 2019. Bresnik was his coach along with his manager and was known to be quite stern. Apparently, they didn't have a quiet breakup as Bresnik sued Thiem following their split. The lawsuit ended in an out-of-court settlement.
ADVERTISEMENT
Article continues below this ad
What was the dispute between Günter Bresnik and Dominic Thiem about?
Bresnik had sued Thiem for 450,000 Euros. The player and coach split in 2019 and Bresnik alleged that even after the split, Thiem had earned income from sponsorship and endorsement deals that were secured by Bresnik. Thus, Bresnik was to be given a share of that income. It is said that in their contract Bresnik was to receive 30 percent of all the deals till Thiem's retirement.
ADVERTISEMENT
Article continues below this ad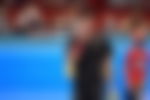 How and when did the dispute start?
After Herwig Straka became Thiem's manager in 2019, he changed Thiem and Bresnik's contract and shortened it. But Thiem's legal team declared the contract void and ended the truce. This didn't go well with Bresnik.
The first hearing was on December 18th, 2020. Bresnik's legal representatives wanted Thiem to adhere to the contract. The contract was initially until the end of Thiem's career and later it was amended by Straka to make it time-bound. This is the contract that Bresnik wanted to be followed.
"It's about respecting a contract," said Bresnik's lawyer, Gottfried Korn.
But Thiem's legal team denied this 'fraudulent' claim by Bresnik. Earlier, after the split, they offered Bresnik two million Euros or ten percent of Thiem's income earned during his tenure, but the ex-coach rejected it.
"It's about the money. He refused. We certainly do not offer more," Ainedter countered.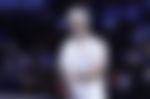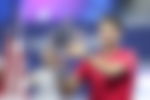 What did Günter Bresnik demand?
Bresnik's lawyer said that a 20 percent offer would be better for his client. But Bresnik, citing his respect and admiration for his former pupil, was the first to call for an off-court settlement.
"If he gets 20 percent for three years. That is a very, very generous offer. Mr. Bresnik's appreciation for Mr. Thiem is unbroken. He is the happiest person when Mr. Thiem wins the US Open," said Korn.
Dominic Thiem and Günter Bresnik reach settlement
Thiem agreed to an off-court settlement and in a joint statement from the two, they revealed that to honor their long alliance, they'd agreed to an off-court solution.
ADVERTISEMENT
Article continues below this ad
"Lately a lot has been reported about differences of opinion between us, which have even led to a lawsuit. We agreed at the first hearing on December 18, 2020, that we would be in view of the long road we had walked together to seek an out-of-court, amicable solution as quickly as possible in mutual appreciation," said the statement signed by Thiem and Bresnik.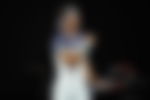 In the last week of February 2021, Thiem and Bresnik sat down in the presence of a court-appointed mediator and reached a settlement. They decided to keep the details of the settlement silent.
ADVERTISEMENT
Article continues below this ad