All You Need to Know About Eugenie Bouchard's Diet
Published 01/19/2021, 6:48 AM EST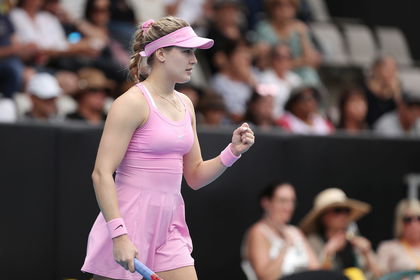 ---
---
Athletes take a lot of care when it comes to their diet. Tennis players practice a lot on the court, and that makes them keep a disciplined diet plan. Former World No. 5 Eugenie Bouchard also follows a strong diet plan to keep a check on her protein and energy intake.
ADVERTISEMENT
Article continues below this ad
Bouchard starts off her day with a protein-rich breakfast. For this, she relies on eggs and orange juice.
"On the rare occasion that I do cook, I make myself breakfast. Eggs are my go-to in the morning for some protein. Orange juice as well. You have to start your day off with that," Bouchard said.
ADVERTISEMENT
Article continues below this ad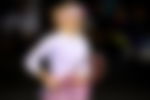 Further along the day, Bouchard relies on small meals. As she practices for four to five hours a day, she regularly needs protein and energy. Thus, in her gym bag, there are energy bars and energy gels. And most importantly, there are bananas too. She added, "I always have my energy bars and energy gels [on hand]. And bananas, definitely. All tennis players eat like five bananas a day."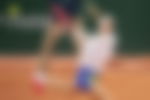 Eugenie Bouchard's training routine
For five and half days a week, Bouchard follows a strict training routine. Her training involves four hours of practice coupled with one or two hours of gym training. For all this, the right nutrients are necessary. With the training and diet done, a player needs significant rest to start afresh the next day. So Bouchard puts a lot of emphasis on her sleep as well.
She said, "Even sleep is part of my job because I need a certain number of hours of sleep to be able to train at the intensity that I do. I'm constantly working to keep my body in the best possible shape."
ADVERTISEMENT
Article continues below this ad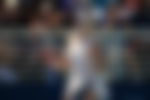 With such intensity, staying positive is also very important. Genie said, "I always try to remind myself that things can happen when you least expect them to. You just have to keep working hard and suddenly things will click. That's the experience that I've had in my career. I trust that if I'm doing the right things and I'm on the right path, even if times are tough, eventually I'll reach my goal."
Given her career graph, Bouchard's mentality to stay positive must have come in handy and taken her through the harder times.
ADVERTISEMENT
Article continues below this ad