All You Need to Know About Grigor Dimitrov's Diet
Published 12/18/2020, 3:30 PM EST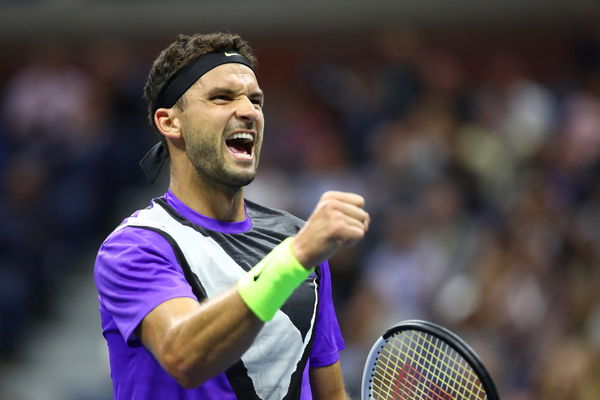 ---
---
To be a professional athlete, there are a lot of things that one has to do. One has to train to increase their strength, their agility, their flexibility, etc. However, they also have to adhere to a proper nutrition plan. That's how they achieve their incredible level of fitness and a great example of that is Grigor Dimitrov.
ADVERTISEMENT
Article continues below this ad
So many times, we have seen the Bulgarian show off his incredible six-pack abs and his diet has played a major role in that. What has he eaten to achieve this? Let's find out.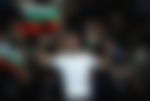 The Grigor Dimitrov Diet
ADVERTISEMENT
Article continues below this ad
When fans think about the diets of athletes, they usually think of an extremely strict regimen. However, Dimitrov is doesn't have such a nutrition plan. When asked about the exact details of this, he once said,
"During tournaments and before the tournaments, 3–4 days, I'm always trying to eat a little more clean than usual. More basic food. Never mix foods. Gluten-free for sure, 3–4 days before. But nothing too extreme."
ADVERTISEMENT
Article continues below this ad
"I like fish. Twice a week, have meat. I actually like sugar — chocolate chip cookies, ice cream, basic chocolate. I love it, but I'm not dependent to the extent that I'm like: «Oh my god, I need to have it otherwise I'll start shaking». During tournaments, I'm very disciplined. "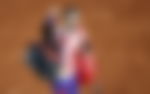 AS you can see, Grigor Dimitrov is not very strict with regard to his diet when he is not playing a tournament. However, when he is playing, he knows that his nutrition has to be perfect. This is why the Bulgarian has been so successful throughout his career.
ADVERTISEMENT
Article continues below this ad
So far, he has won 8 titles with one of them being the ATP Finals in 2017. He has reached the semi-finals at 3 of the 4 Majors and he has reached a career-high ranking of World No. 3. He is only 29 years old which is why he is probably going to achieve more in the future.