All You Need To Know About Maria Sharapova's Candy Brand Sugarpova
Published 01/01/2020, 12:39 PM EST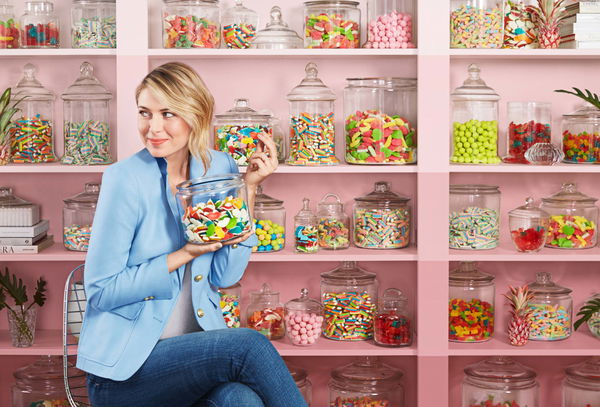 ---
---
Maria Sharapova made her entry into the business world with her own candy brand Sugarpova. After dominating the tennis world for a long time, Sharapova looked to dabble into the waters of the corporate world with Sugarpova.
ADVERTISEMENT
Article continues below this ad
However, what do we know about Maria Sharapova's candy line and what made her start it? We'll explore these questions in this article.
What Is Sugarpova?
ADVERTISEMENT
Article continues below this ad
Sugarpova is a candy line consisting of chocolates, gummies, gumballs and truffles. It was launched in the year 2013. All Sugarpova candies are made from natural, NON-GMO ingredients and can be found in its stores across the country.
Know More – Maria Sharapova Announces Sad News Ahead Of Australian Open 2020
What Was The Inspiration Behind It?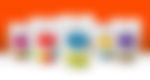 Sugarpova is a result of a combination of factors aligning themselves in Sharapova's life.
Maria's father used to reward her with candy after a long practice session. This made her develop a liking for sweets. Sugarpova's foundations lie in this candy love of the Russian sensation.
However, the immediate reason behind the start of the company was a period of turmoil in Sharapova's life. She had a career-threatening shoulder injury that made her reconsider the direction of her life.
This realisation struck like an arrow that tennis might not last forever. The doubts that emerged in the aftermath led her to take a more serious interest in her business prowess.
What Role Does Sharapova See For Herself In The Firm? 
While taking time off tennis due to injuries and her doping ban, Sharapova studied management and leadership at Harvard.
Know More – "There Is A Lot Of Time Left For Me" – Maria Sharapova/
The Russian sensation had been the face of many brands throughout her career. However, this time she was not content at being just that. She wanted to be the one steering its direction, taking important decisions and infusing creativity.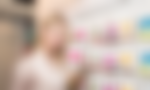 She began creating the line's bags and logo that is seen around the world today.
Why Has Sugarpova Faced Criticism?
Sugarpova has come under criticism from a section of nutritionists. The possible health impacts of high sugar content in food and drink.
Sharapova defended her business while acknowledging the criticism.
ADVERTISEMENT
Article continues below this ad
"It's understandable. I don't know that it's fair but I understand the criticism. But the only way to respond to that is that I'm an athlete that knows what is healthy and what is not for my body. Being healthy is one of the biggest priorities as a professional athlete. But on the other hand, I also know that everyone loves sweets including myself," Sharapova told CNBC.
Well, we don't know how fair the criticism regarding Sharapova's business is. What we do know is that the Russian sensation has worked really hard behind making the brand a success. This was during one of the most difficult times of her life. Her resilience should certainly be respected.
Talking about her tennis career, it is certainly a bit off track now. However, this doesn't mean Maria Sharapova can't turn it around. In fact, she's made a career out of that. Never say never is the phrase that we go by in the sport.
ADVERTISEMENT
Article continues below this ad